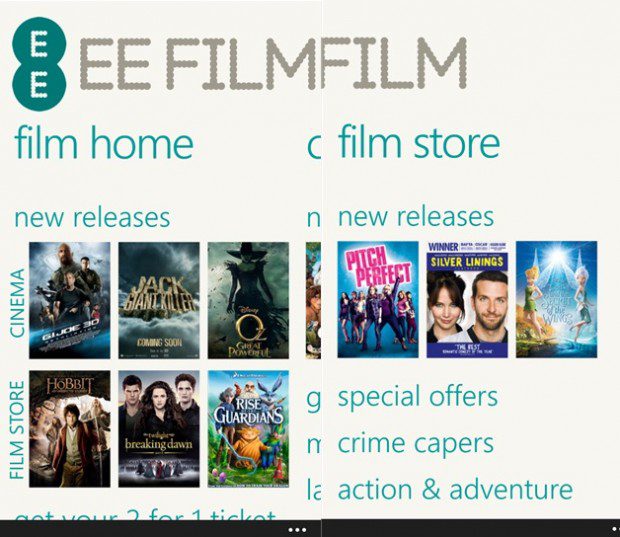 It used to be that Windows Phone users were guaranteed to be excluded from  network specific services and offerings.  It seems that is rapidly changing now, with O2 recently releasing their Music Tracks apps for Windows Phone, and now EE, the largest mobile network operator in UK has releasing a new app called EE Film app for Windows Phone devices.
The new app lets you watch the movies on your mobile which you have rented through their service.
The free EE Film app that lets you play films you've rented from EE Film while you're on the go. 4GEE customers can also get 2 for 1 cinema vouchers on a Wednesday, check what's on at your local cinema and watch trailers. So now you really can watch films here, there and everywhere.
Download it here from Windows Phone Store for free.
Thanks Kevin for the tip.