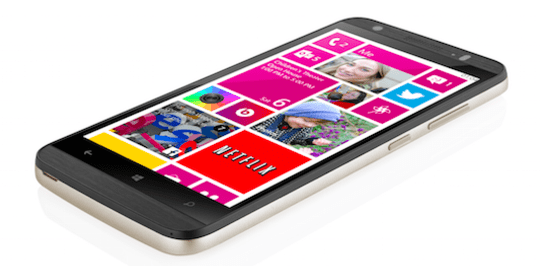 UK OEM Kazam, who started selling the low end Kazam Thunder 340W in December last year,  has introduced 2 new Windows Phones and a slew of Windows 8.1 tablets.
The Windows Phone 8.1 phones include the Thunder 450W and 450WL and come with 5 inch HD screens, 1.2 Ghz quad-core processors, 8 GB internal storage expandable to 32 GB, 8 megapixel rear and 2 megapixel front facing cameras and  2,220mAh and 2,500mAh batteries respectively. The Thunder 450WL has LTE while the 450W does not.
Michael Coombes, Kazam CEO, commented: "As a dedicated European mobile brand, Kazam has responded to the demand for choice at every level. Today's announcement further demonstrates our commitment to the market, innovating in areas often overlooked."
The company also introduced 3 new Windows 8.1 tablets, including the Kazam L7, L8 and L10, which comes with 7in, 8in and 10in screens respectively.
All three tablets come with Intel Bay Trail chips . The Kazam L7 will be available with 16GB included storage, the Kazam L8 with 16GB or 32GB, and the Kazam L10 with 32GB, with additional room to expand via microSD.
Peter Han, VP of worldwide marketing at Microsoft's OEM division, said: "These new Windows tablets and phones will diversify Kazam's Windows offerings across Europe and provide customers with a consistent yet personalised experience across devices."
Kazam is active in UK, Germany, France, Spain and Poland and has just launched handsets in Dutch stores. Kazam will sell devices in the Benelux with a three year warranty. Customers who unexpectedly damage their screen in the first year will get it replaces.
All of Kazam's new products will be available across Europe later this year. No pricing details have yet been announced.