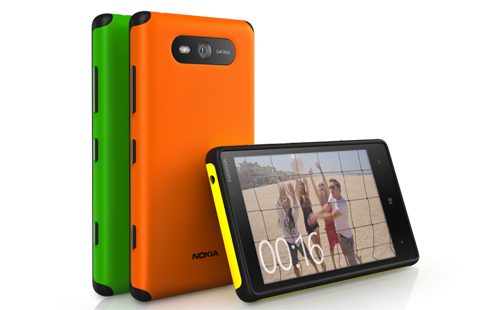 Foxtons, a large UK estate agent, has chosen the Nokia Lumia 820 as its business smartphone and has so far deployed around 900 to its employees.
Foxtons let and sell around 1,400 properties every month and needs its agents to receive, update and share information quickly while on the road.
The company chose Nokia Lumia due to its tight integration with their Microsoft back-end, including Exchange, Excel and Word document support, and support for the Windows development platform, which has already allowed the company to deploy in-house apps.
As Dan Rafferty, IT Director of Foxtons, explains: "In a fast moving business with many staff movements across departments and locations, keeping an accurate, up-to-date contact list is a challenge for us. We've developed an app integrating our personnel system with our active directory and phone system so all the information is accurate and can be accessed directly from our agents' Nokia Lumia 820s. It's a great timesaver and asset for the team. The Nokia Lumia 820 aligns with our entire device strategy and allows us to fully integrate our current Microsoft systems throughout the company."
Nokia Lumias also offer reliable GPS Navigation, which is essential when agents cover large areas. When showing prospective clients around a property, agents can use Nokia City Lens to show live information on the local area, showcasing points of interest and amenities including leisure centres, cinemas, restaurants and shops.
Adrian Williams, director of Business Sales UK at Nokia, said: "Foxtons is a great example of how a company can empower its workforce to work effectively on the move, with their smartphones integrated with its existing Microsoft infrastructure. We are delighted that Nokia applications such as Nokia Drive and Nokia City Lens are making a real difference for Foxtons employees in the competitive real estate market."
Via MNB