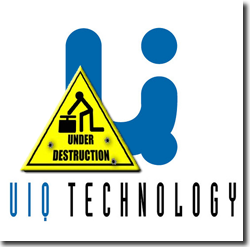 It seems that Microsoft has one less operating system competitor to worry about. Apparently, the board of directors of UIQ Technology decided on the 29th December 2008 to terminate the company's works.
Of course, the companies that were supporting UIQ were Motorola, which recently switched to the Open Handset Alliance (read: Android) and Sony Ericsson that chose Symbian Foundation Platform (read: S60) and Windows Mobile over the rapidly declining UIQ.
UIQ Technology, provided the once popular operating system for the Sony Ericsson P series (P800i, P990i, P1i etc) and for several Motorola smartphones (A1000 etc), making the Symbian based OS, one of the first touchscreen systems.
With support suddenly gone and in the midst of an economic crisis, the software firm couldn't find any opportunities to create a new line of business and therefore decided to file for bankruptcy, Johan Sandberg (CEO) told Reuters.
Even if this are bad news for the firm and the 200 people that had to be let go, hopefully it will be good news for the Windows Mobile community as it might be a sign of further commitment to our favorite operating system from Sony Ericsson.