Leading user interface designers UI Centric today announced details and first images of their upcoming tablet computing interface for Windows 7 devices – codenamed Macallan.
The Macallan user interface (UI) is designed from scratch specifically for tablet/slate form-factor devices. As a purpose built tablet UI it is not an adaptation of a desktop or mobile phone operating system UI. It aims to offer the most intuitive and responsive user experience of any tablet device.
Major benefits over other tablet device user interfaces include:
Native multitasking
Adobe Flash support
USB and memory card support
Camera and video chat functionality
Macallan will be available under a licensing model to hardware manufacturers targeting Microsoft Windows 7 or Windows 7 Embedded Compact. As a comprehensive "off-the-shelf" solution, it will empower manufacturers to easily and affordably offer a next generation multi-touch user experience. The first device from a major manufacturer's to run Macallan will debut in Q3 2010 (more details to be available in a future announcement).
UI Centric specialise in creating attractive and compelling user interfaces for a wide range of applications and industries.
With offices in London, New York and Mexico, their team comprises of graphic designers, software developers, information architects and usability experts. Combining these services they create graphical user interfaces that are visually striking, highly usable and accessible.
UI Centric will be demonstrating a selection of broadcast centric user interfaces at this year's IBC exhibition in Amsterdam, September 10-14th.
Comment
Microsoft, buy this company right now! The main spoiler is that 3rd party apps will not use the same UI paradigm, something which can only be ameliorated if the tools used to create the user interface is released to all developers.
See some more screenshots after the break.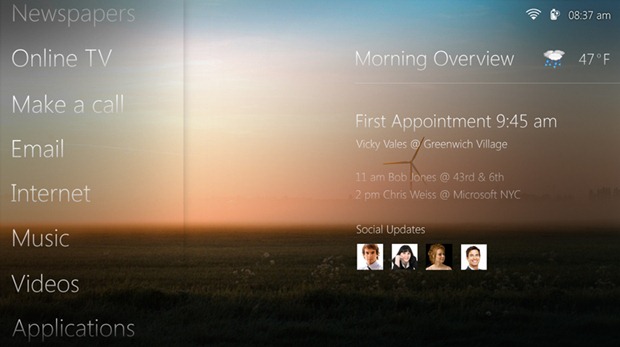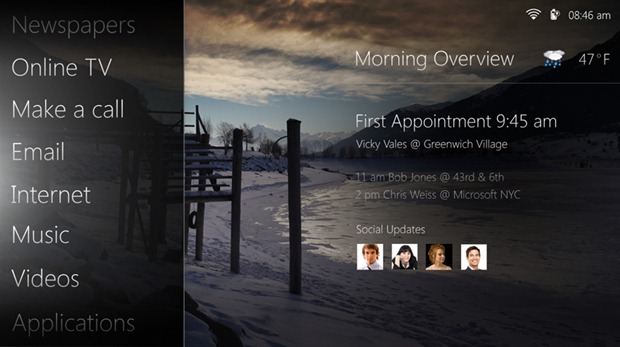 Via MobilitySite.com