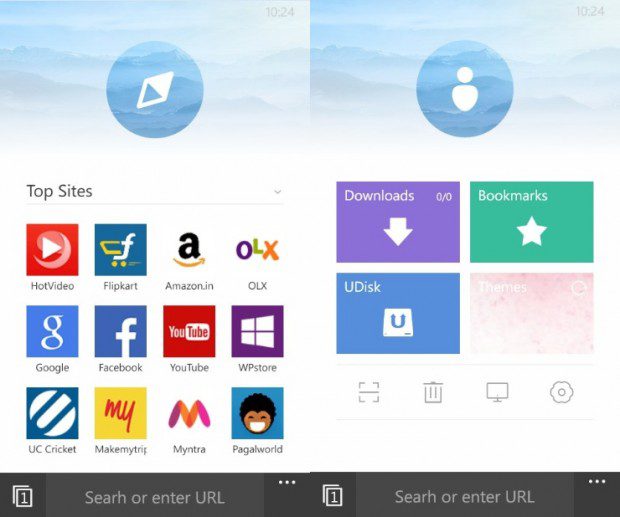 Popular 3rd party web browser UC Web was updated today to v3.9.9.474 Beta in Windows Phone Store. This update brings all new UI for the home screen, improved user experience with new address bar, better tab switching and more.
New:
New Cooler UI Totally new speed dial with a cooler UI.
 Richer Site Navigation Beautiful graphics make it easier to find the latest hot sites.
Merged Address Bar and Search Box Offers you a more intelligent input experience.
Better Tab Switching More intuitive gesture control for switching tabs.
Thanks to Ritwick Dey for the screenshots!