UC Browser is a pretty full featured browser, enabling a huge number of features which are just not available in IE 10 Mobile.
The latest feature to pop up in the UC Browser beta is the ability to export downloads to your SD card, which should allow for easy transfer to your PC or other handsets with SD card support.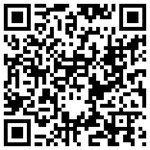 The new version also allow easier  sharing with friends though exactly how this feature will work has not been defined yet.
The current version of the app , just updated 3 days ago, can be found in the Windows Phone Store here.
Thanks Shriganesh for the tip.