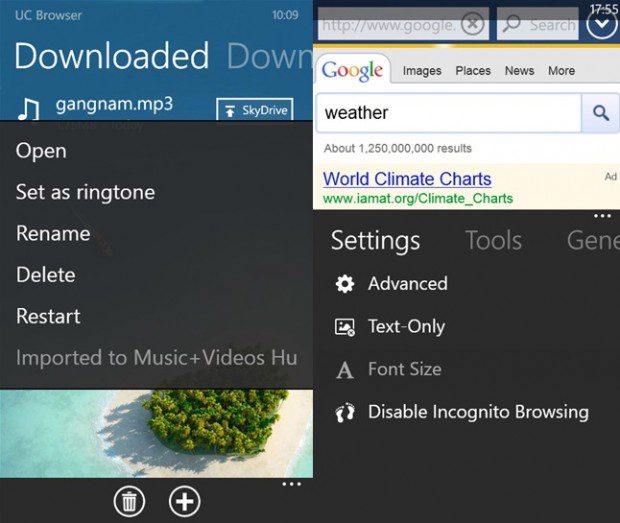 UC Browser for Windows Phone just got updated to v3.0 with many new features. The update includes new homepage design, improved UX and more.
New Features:
?Upgraded Homepage
A complete overhaul of the homepage with new features such as the ability to move and contract your Speed Dials like Tiles in WP8.
?Speed Boost
The speed of downloading has been increased by 40%-100%, along with an increase in page loading speeds.
?Increased Usability
You can now exit UC Browser by clicking "back" twice at home page.
?Domain Name Support
The entering of domain names in different languages (like .??) allows for more convenient browsing.
?QR Code Scanning
You can now scan QR Codes.
Download it here from Windows Phone Store for free.