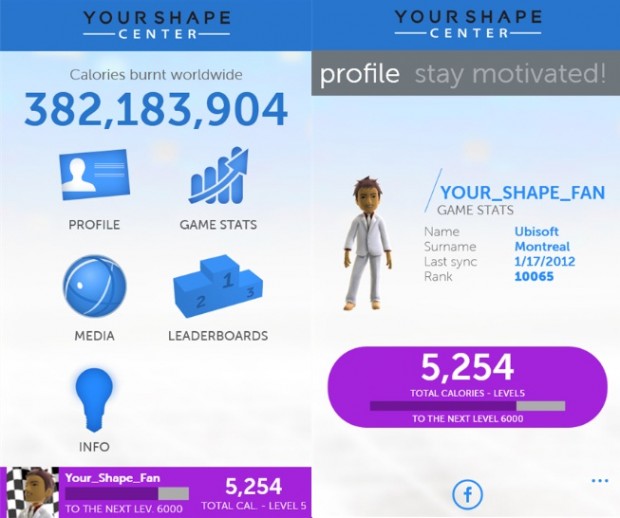 Ubisoft released a companion app for the Kinect game Your Shape: Fitness Evolved long back. The app just got a major update with many new features. The app allows you to keep in touch with the 'Your Shape Center' profile, challenge your friends, and keep track of your progression.
Version 1.5:
– Brand new design and accessibility improved.
– Guest mode for players without a Uplay account.
– Live Tile to display your current level and calories burned.
– You will now be able to interact into the application: create, join and abandon current competitions.
– Notification for the news.
– Display of the calories burnt worldwide.
– More than 50 new tips added.
– Optimized for Windows Phone 7.5
You can now download the free app here from the marketplace.