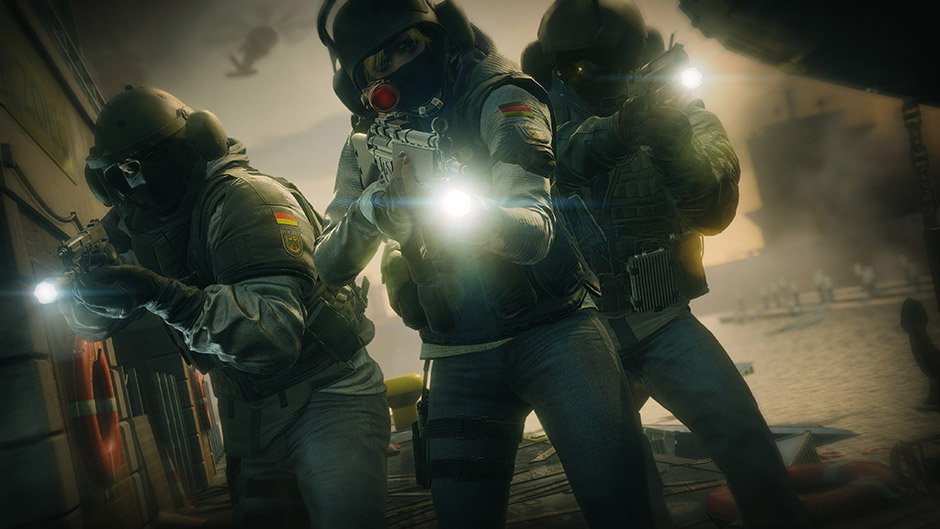 This week, Ubisoft released the Operation Velvet Shell DLC for Rainbow Six Siege on Xbox One, PC, and PS4. The DLC includes two G.E.O. operators and a new free map set in Ibiza, Spain.
In addition to this, Velvet Shell comes with four new signature weapon skins. Rook will also receive the first Year 2 Elite set – a collection of unique armour pieces and a victory animation. There's also a UI refresh, which makes navigating the interface more dynamic. It will now display challenges, news, and boosters in one place, in addition a section that allows for quick access to the last game mode you played, referred to as a 'personalized play button'.
There are also changes to the way weapon sights are rendered, and the display for the ranking system.
Holders of the Year Two Season Pass have exclusive access to new operators Mira and Jackal until February 14th, after which all players will be able to unlock them using either the "Renown" in-game currency or R6 Credits.
See below for the rest of the patch notes here.