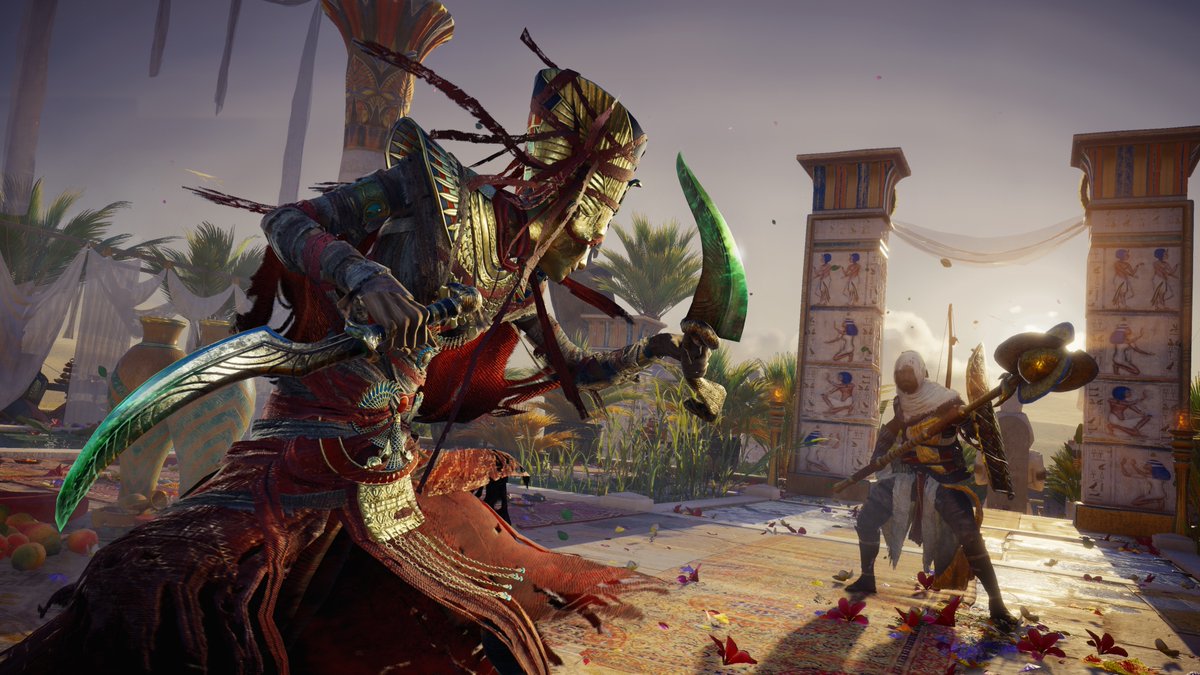 Ubisoft has released new details regarding Assassin's Creed Origins' upcoming major expansion, Curse of the Pharaohs. Tucked in at the bottom of this announcement was its release date, which appears to have slipped a week from the original date of March 6 and will now launch on March 13.
Curse of the Pharaohs follows Bayek in search of a mysterious artifact in Thebes. However, the enemies that he runs into on his journey are much more than he bargained for. Instead of the would-be Templars and their Order of the Ancients, he encounters undead pharaohs running amok and causing chaos. Bayek realizes this must be due to The Pharaoh's Curse and grave robbers stealing from the Valley of the Kings, so he hunts down key artifacts linked to each pharaoh to put them to rest.
Not only does Curse of the Pharaohs add the city of Thebes and the Valley of the Kings, but it will also contain portals to the Egyptian underworld, full of "exotic loot, majestic barges that float across fields of reeds, and mythical creatures that stand sentry against the living." Anubis-like guards patrol the landscape, as do camel-sized scorpions. Once you discover these afterlife areas, you are able to fast travel to them.
To combat the new threats added in Curse of the Pharaohs, the level cap has once again increased, this time to 55. This new level cap, as well as seven new abilities that have been added, should help you take down time-limited bosses of undead pharaohs that pop up at random.
Curse of the Pharaohs will launch on Xbox One, PlayStation 4, and PC on March 13. It's included in the Season Pass or can be purchased separately for $19.99. You can buy the Season Pass for $39.99 on the Microsoft Store.