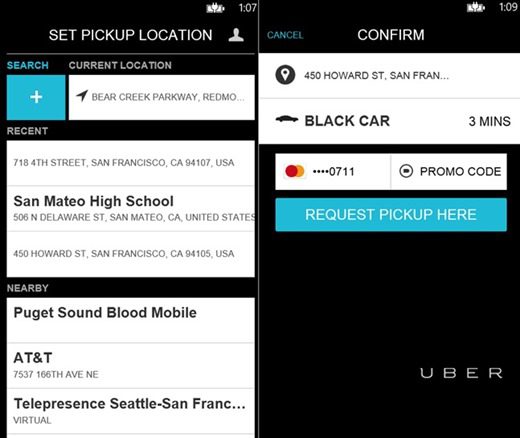 Uber Rental car service has released their app for Windows Phone devices. Uber drivers have cars such as Lincoln Town Cars, Cadillac Escalades, BMW 7 Series, and Mercedes-Benz S550 sedans. You can reserve a car  by sending a text message or by using a mobile app. Using this app you can track the reserved car's location. The company operates over 2 dozen cities in US.
Uber is Everyone's Private Driver™. Use the Uber app to request a private car in any city the service is available. The app lets your driver know precisely where to pick you up, and lets you know exactly how long until they arrive. At the end of your ride, the fare is charged to your credit card on file (no need to tip), and you receive a detailed receipt in-app and via email.
Download it here from Windows Phone Store for free.