UC Browser, with more than 400 million cross-platform users worldwide, had finally delivered the updates which they have been beta testing for so long.
Version 3.4.0.374 delivers the ability to share downloaded files via Bluetooth or QR Code, and the ability to export downloaded files to SD Card or a Public Folder.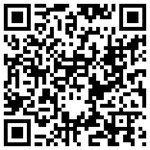 The app now also has a brand new menu which makes it easier to access Speed Mode, and also has other general improvements and optimizations, including a choice of fonts in Speed Mode, Improved bookmarks and a Bing search bug fix.
The updated app can be found in the Windows Phone Store here.