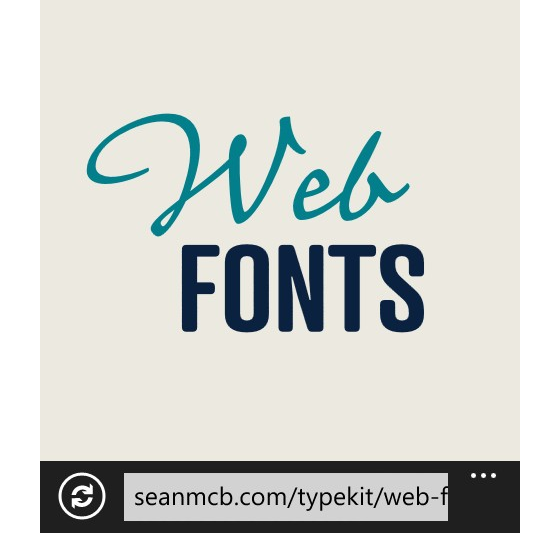 Typekit has finally announced its support for Windows Phone 8 devices. The new Internet Explorer 10 browser will finally bring support for web fonts and the standard WOFF font format to Windows Phone 8 devices.
For web developers,
In order to take advantage of Windows Phone support in your own kits, all you need to do is head over to typekit.com and republish. If your kits were published after August 16, they should already have support for Windows Phone baked in.

Following the pattern for our other supported mobile platforms, we've also added an option to disable support for Windows Phone in individual kits. You'll find this option in the Kit Editor under Kit Settings > Mobile Settings. Uncheck the box for Windows Phone and republish your kit to turn off support. This option is useful if you're building a responsive site that doesn't require web fonts to be loaded on mobile platforms, or if you encounter issues with Windows Phone.
Source: Typekit