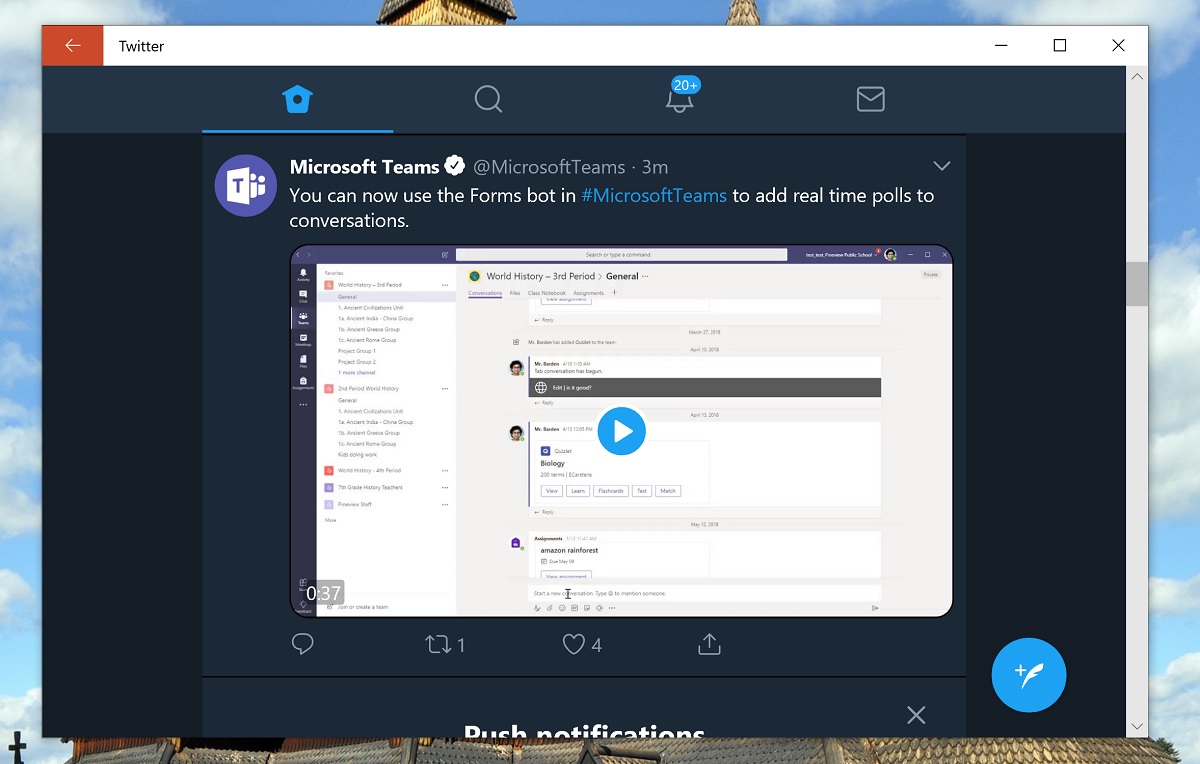 Twitter's Lite app, also known as its Progressive Web App, is seeing a wider release today in the Google Play Store.
Twitter is bringing it to 21 more countries including Argentina, Belarus, Dominican Republic, Ghana, Guatemala, Honduras, India, Indonesia, Jordan, Kenya, Lebanon, Morocco, Nicaragua, Paraguay, Romania, Turkey, Uganda, Ukraine, Uruguay, Yemen, and Zimbabwe.
As it is a progressive web app at its heart, all of Twitter's listed features are available to Windows 10 users as well:
Data saver: We want to make sure that Twitter Lite is accessible to people with data, bandwidth, and device constraints. By enabling Data saver, you can control which images and videos load on your phone. You can still load all this content at any time by hitting "Load image" or "Load video", helping you save money and data in real time.
Built for 2G and 3G networks: At an install size of 3MB, Twitter Lite saves data and space, and loads quickly on unreliable networks. While using the app on 2G or 3G, you'll notice that content will load quickly on Twitter Lite. We want to make sure you can see what's happening no matter what network you're on!
Bookmarks: Running low on data? Want to save a Tweet for later? Bookmarks is an easy-to-use feature that allows you to save important Tweets for later, for when you have more data or a better internet connection.
Push notifications: Starting today, Twitter Lite supports push notifications, allowing you to keep up with what's happening around the world.
Night mode: Night mode gives your timeline a darker theme, which is easier on your eyes and easier to read — even during the day.
Threads: Following our announcement last year, threaded Tweets are now available on Twitter Lite! We've made it easy to create a thread by adding a plus button in the composer, so you can connect your thoughts and publish your threaded Tweets all at the same time.
As more and more users make use of Twitter Lite across platforms, the firm is likely to invest more in making it a first class experience. For users on Windows 10, that is more than could be said for past iterations of the Twitter app.
Source: Twitter