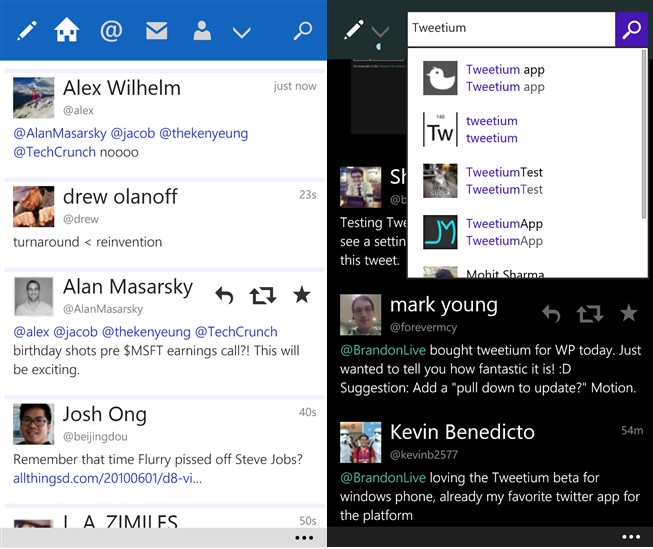 Tweetium Twitter client just got updated in Windows Phone Store. This update includes many improvements and bug fixes. Find the full list of changes below.
Build 351:
– Temporarily revert to the legacy photo upload API for single photo posts
— This is to work around Twitter's currently broken media upload API.
— Note that multi-photo posts will still fail until Twitter fixes their bug.
– Improved error handling for photo upload errors (such as Twitter's current "over capacity" errors)
– Several small performance tweaks
Update it here from Windows Phone Store.