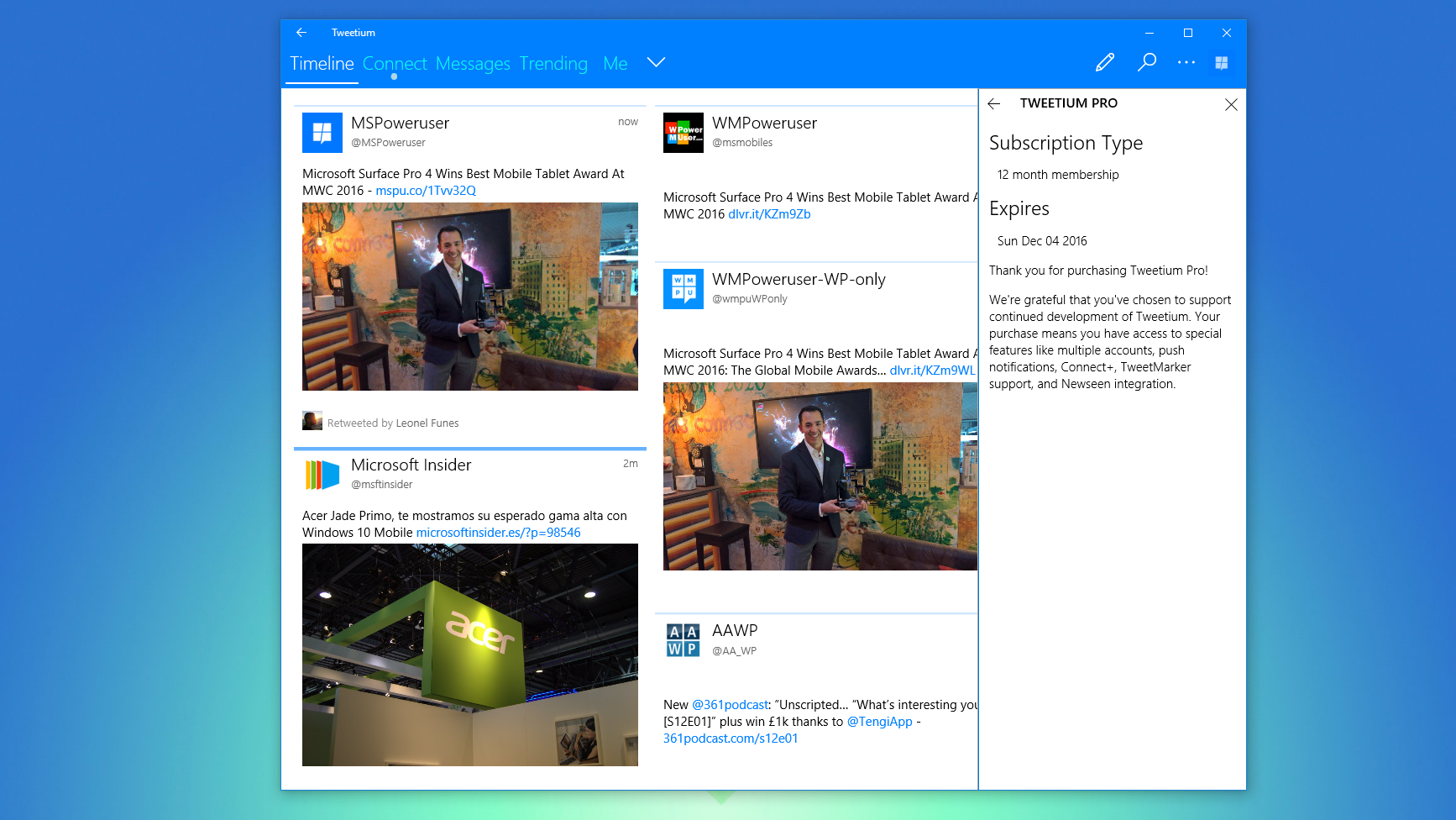 Tweetium, a popular third-party email client for Windows 10 today announced that its Pro service is getting a fairly decent price cut. Previously, Tweetium Pro was available for a hefty $7.99 – and now, the service is available for only $4.99. For those who don't know, Tweetium Pro offers some nice features such as Push Notifications, ability to use Multiple Accounts, and more:
Push notifications – Get immediate toast notifications when users mention, retweet, favorite your tweets, or follow you.
Multiple accounts – Tweetium Pro users can easily switch between up to 7 different Twitter accounts
TweetMarker – Sync your last read positions with TweetMarker.
Integrated news reading – Article previews and an embedded reading experience powered by Newseen.
Tweetium is available for only $2.99 on the Store. Of course, you can get the Pro features for $4.99 more if you want features like push notifications. To get Tweetium for your Windows 10 device, head over to the link below.
Developer: B-side Software