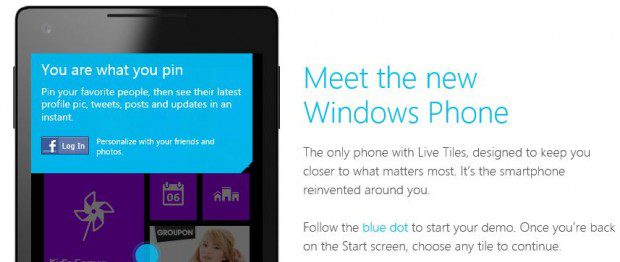 Microsoft had this demo for a long time where an user can use his Facebook account and try out his own Windows Phone with customized Live Tiles, etc,. They are now planning to promote this demo in a big way that if you try Windows Phone online, then you will get a chance to WIN $10,000 or daily prizes!
1.Follow the blue dot to demo.
2.Select any tile from the Start screen when the blue dot disappears to keep demoing.
3.Select "Click For A Chance To WIN" in the blue bar to enter the sweepstakes and instant win!
Check it out here.