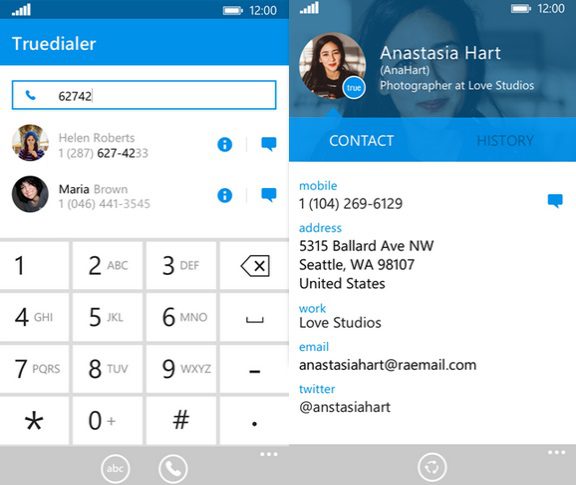 TrueDialer app for Windows Phone devices just got updated to v3.0 with modern and simple design in Windows Phone Store. It now includes dedicated search box to find people quickly and it now performs faster than ever before.
Features:
– Eliminate unknown numbers in your call history
– Access over 1.6 billion contacts using the Truecaller search integration
– Access information about your contacts, even those you haven't saved
– Switch between numeric and alphabetic keypads
– T9 search (supports predictive text)
– Save contacts directly into your phonebook from Truedialer
Download it here from Windows Phone Store.