Microsoft Mobile has updated their Treasure Tag app with some cool new features.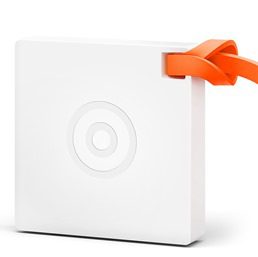 The app, which uses the Bluetooth 4.0 Proximity Profile and the Treasure Tag sensor, has been updated to version 2014.1113.1342.4449 and has the ability to use the button on the sensor to activate the camera shutter in the Nokia Selfie app.
Users can now also configure the app not to send alerts when connected to a familiar WIFI network like home, meaning your phone will not alarm when you leave your keys by the door and go to the kitchen for example.
Lastly the update includes the usual bug fixes and performance improvements.
The actually tags are now available for pretty cheap, costing around $20 for the Treasure Tag and around $29.99 for the NFC-equipped Treasure Tag.
See the app in the Windows Phone Store here.
Via Plaffo.com