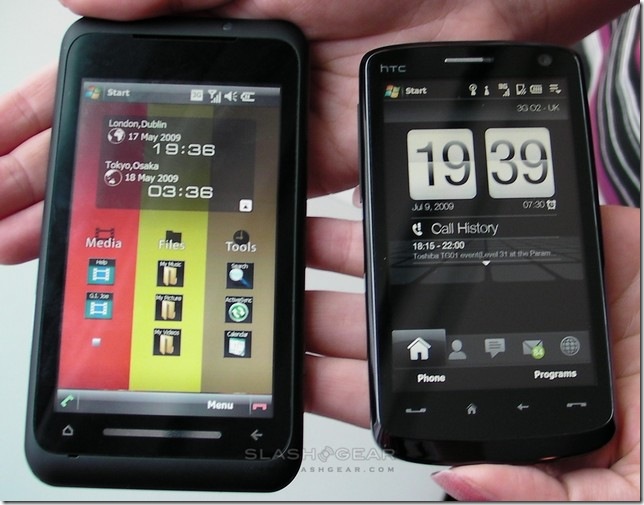 Slashgear was at the launch of the Toshiba TG01 and have recorded this brief hands-on video.
While the device looks amazing, and the UI even interesting, it is clear Toshiba's implementation leaves much to be desired.  The hardware however remains unbeatable and this may be the perfect device once one slap on TF3D 2.5.
See Slashgear's gallery of pictures and read their first impressions here.