| Sponsored |
AI has certainly taken the entire world by storm. With the rise of tools and technologies like ChatGPT, Midjourney, DALL-E, and many others, the world of AI is continually expanding across industries, including design and animation.
A lot of AI anime generators are available in the market. Choosing the best AI anime art generator is not always an easy decision to make. Therefore, the goal of this article is to discuss the best free AI anime art generators in 2023 to bring your imagination to life.
7 Free AI Anime Generators to Create Stunning Art
Soulgen.ai
SoulGen is a reliable AI anime art generator. It is capable of creating both anime and real girls. The user-friendly interface and high-quality results of SoulGen make it stand out from the competition and make it one of the best AI anime generators currently available.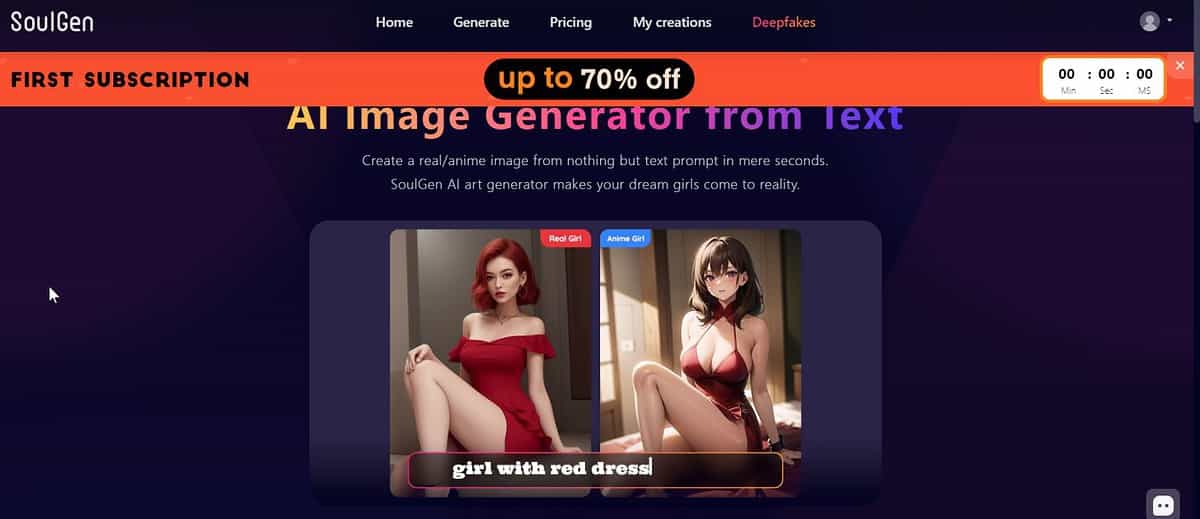 You can find a wide range of built-in tags in SoulGen to enjoy thorough customization and make sure the anime or image you generate with this tool is full as per your expectations. Other than creating AI art and anime characters, you can use SoulGen to generate images of real-life girls.
Some of the key features of SoulGen are:
Create high-quality pictures with the power of AI.
Numerous customization options can easily be accessed through tags and editing features.
Capable of generating images for both personal and professional use.
It produces realistic results of whether you are generating pictures of anime girls or real girls with impressive results in skin tones, facial features, and other small details.
It allows NSFW anime or manga to enrich the art styles.
Pricing:
$9.99 per month or $69.99 for 12 months. A limited free trial is also available.
Waifu Labs
Waifu Labs is a great tool that allows you to create AI-generate anime girls and different types of characters. It has a user-friendly interface with access to a massive database of AI models that are properly trained to create quick and realistic anime characters.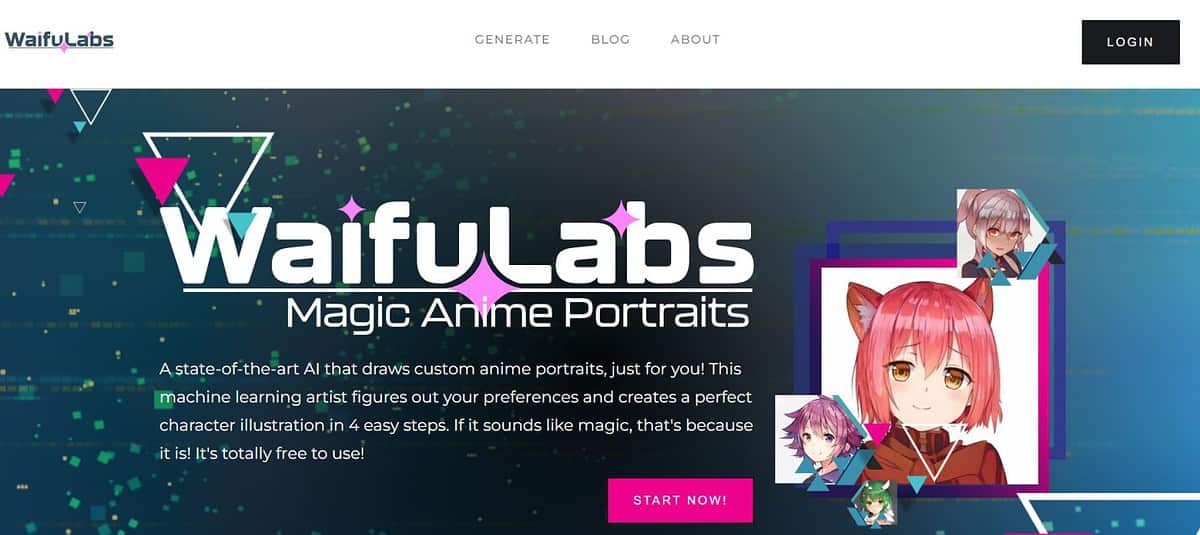 It is important to note that Waifu Labs is a great tool not only for beginners but also for professional artists and designers who want to design creative anime characters. You get various customization options to change the clothes, accessories, and hair of Waifu Labs.
The key features of Waifu Labs are:
Clear, simple, and user-friendly interface.
Modern machine learning techniques and algorithms to create anime characters.
Multiple customization options.
Pricing:
Free
ZMO.ai
ZMO.AI is an emerging name in the AI animation generation industry. It has a simple and user-friendly interface in which you only have to upload your photos and convert them into anime art. Hence, you won't have to worry about the technicalities of the AI algorithms as all of the work will be done in the background.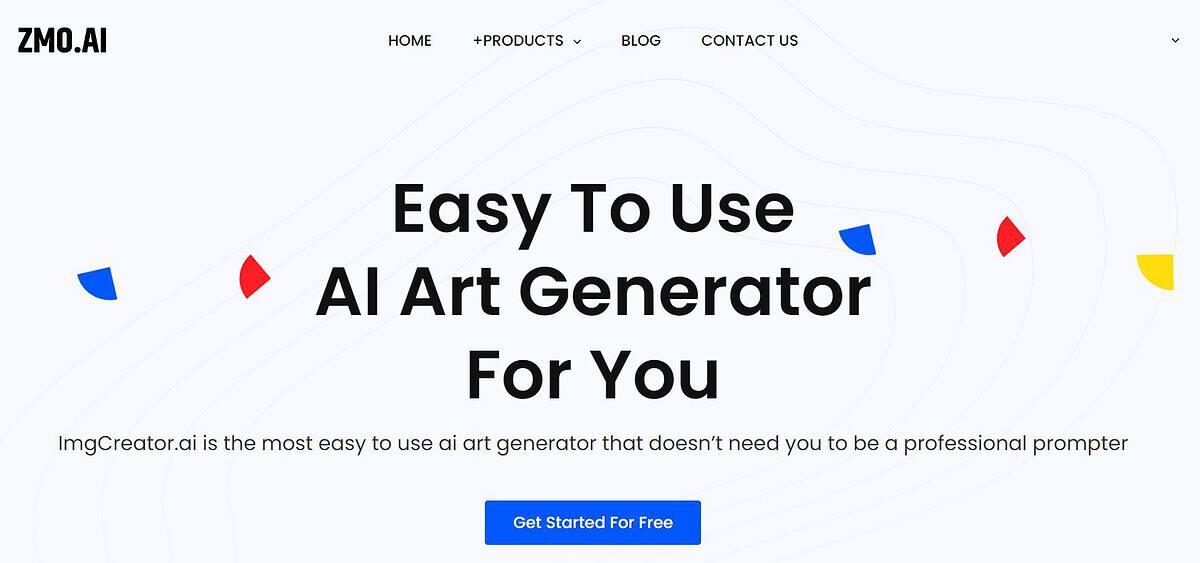 The following are the prominent features of ZMO.AI:
Create custom anime art from your photos.
Offers online version for free.
Allows you to turn your selfie into anime.
Pricing:
It offers a free version and paid version starting from 49$ per month.
Crypko.ai
Crypko.ai is a powerful AI anime generator powered by GAN. Its user-friendly anime character generator allows you to edit the various features of your anime character, such as hair, face, and overall style. You can also dress up your anime character with this tool.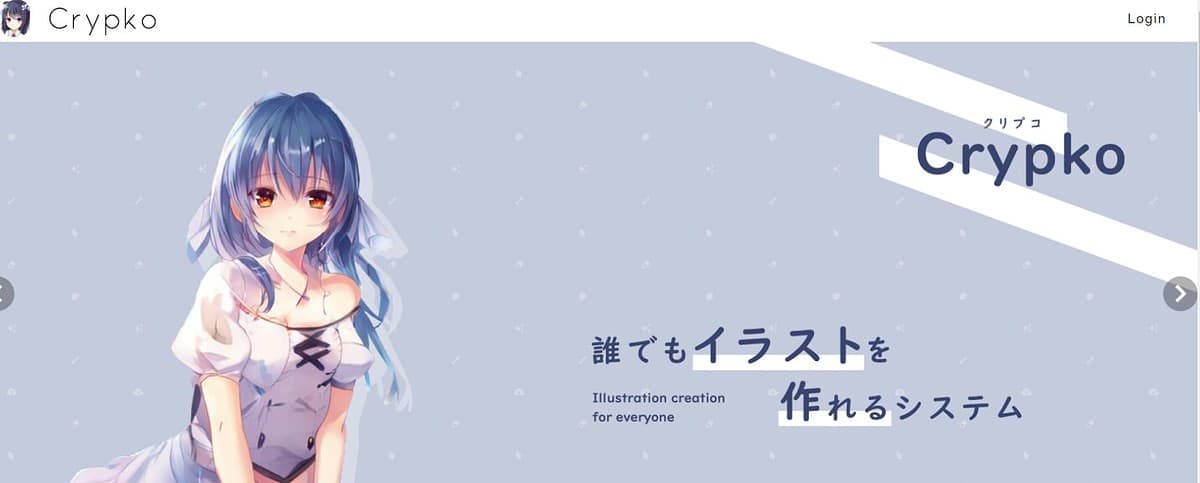 As the name suggests, Crypko is powered by blockchain technology. People can access advanced features and AI animation generation features by paying for their special codes. You can even create a new anime character and sell it as NFTs.
Some of the key features of Crypko.ai are:
Supported by state-of-the-art GAN technology
Various customization options
Quick and free anime avatar generation
Pricing:
Free
Getimg.AI
Getimg.AI is another anime AI art generator that is gaining popularity mainly due to the fact that it's trained on multiple models. As a result, it is capable of generating AI art and AI anime characters from your prompts.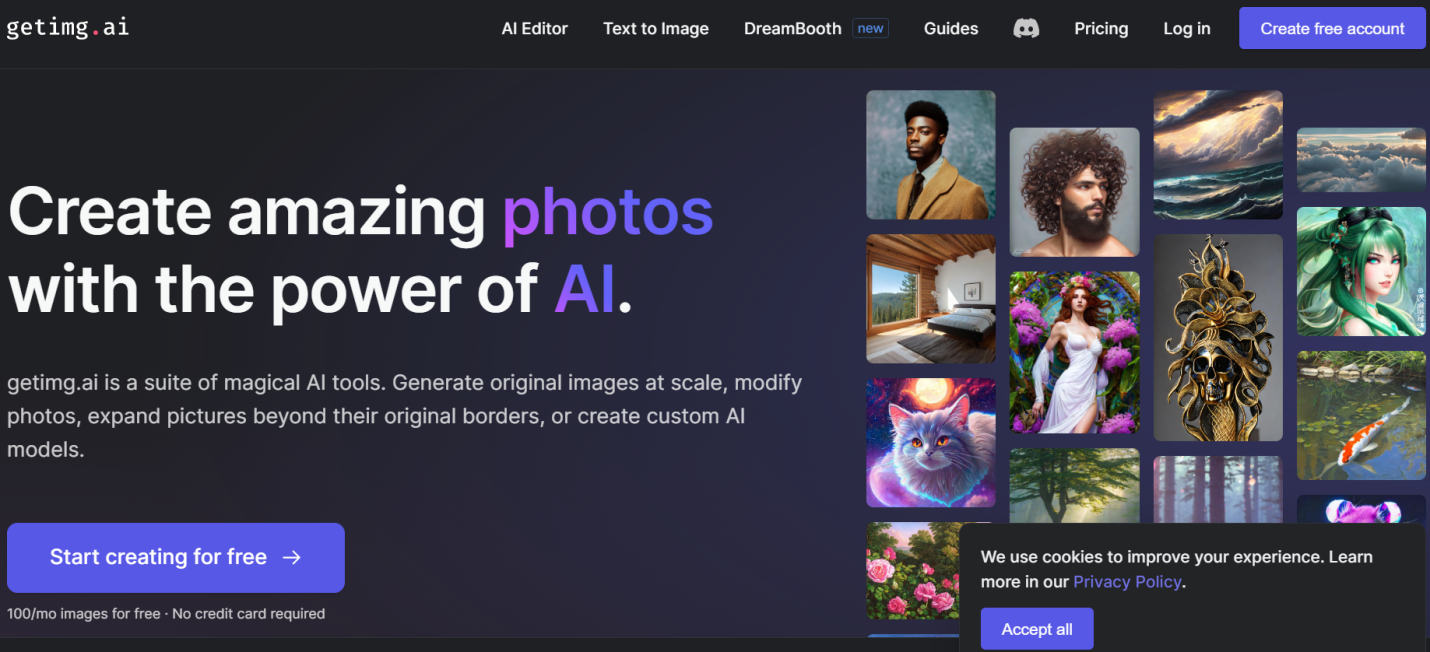 One of the unique features of Getimg.AI is that it has a ControlNet feature that is capable of image-to-image generation. It is capable of preserving the primary attributes of the original image while enhancing the entire layout.
The main features of Getimg.AI are:
Supported by state-of-the-art GAN technology.
Various customization options.
Quick and free anime avatar generation.
Pricing:
Free trial option. But it needs a subscription for 12$ per month after the credits expire.
Make Girls Moe
Makes Girls Moe is a great anime AI generator to create beautiful anime girls' characters as per your requirements. You can use the different AI models within this tool to get the AI-generated manga of your choice. The 'Advanced Mode' of Makes Girls Moe is capable of generating anime characters with a few clicks.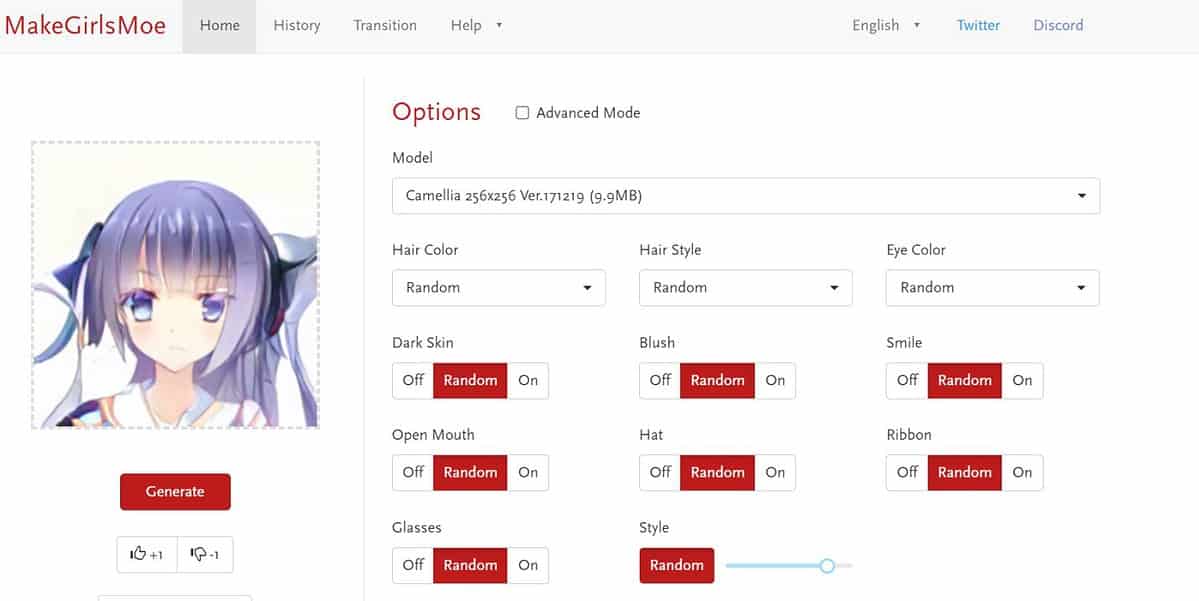 You can also fully customize the anime character with the anime editor of Make Girls Moe. It allows you to set your own hair, eye, skin, smiles, and much more.
Some of the key features of this anime AI art generator are:
Multiple AI models to provide high-quality results.
Random anime generation mode.
Create multiple anime avatars.
Pricing:
Free
PicSo
PicSo is a powerful AI anime generator that offers a wide range of templates to create different types of AI images. You can also use its editing features to enhance AI-generated pictures and create unique digital art pieces within seconds.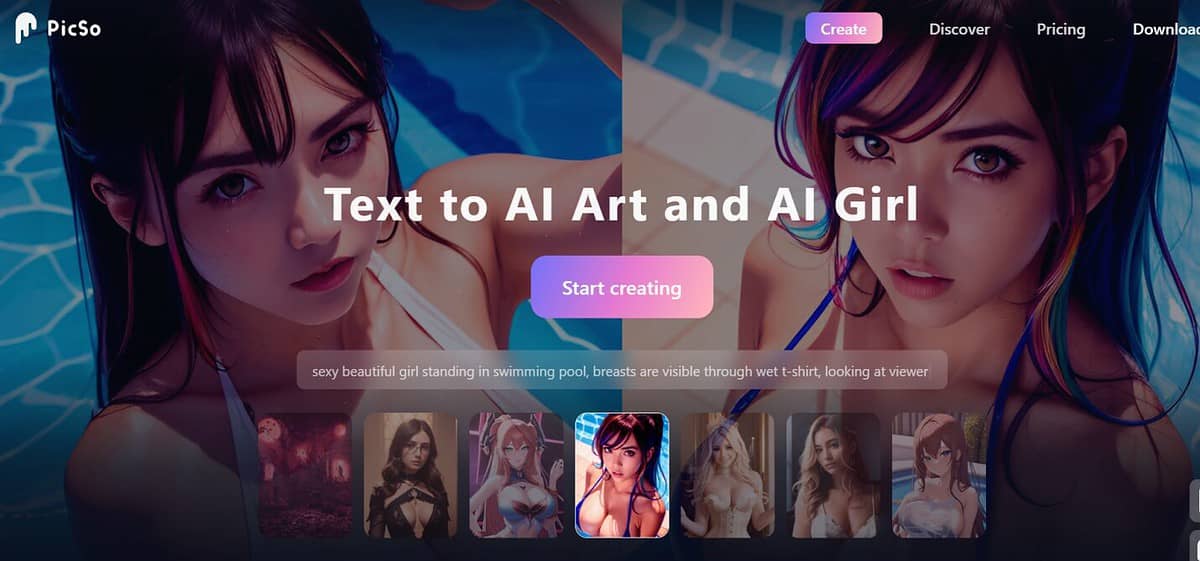 If you are planning to use PicSo to have an AI-generated anime girl from a photo, you'll find it to be extremely useful. In fact, PicSo is even capable of creating AI images of real girls, so you can experiment with this tool in many ways.
Some of the key features of PicSo are:
Capable of turning your prompts into AI images quickly within 3 seconds.
High accessibility through its web and mobile app versions.
A wide range of AI art generation options, including text-to-art, video-to-anime, and text-to-anime creation.
Storage of history prompts.
Various art style options.
Pricing:
$9.99 per month or $49.99 for 12 months. A limited free trial is also available.
FAQs about AI Anime Art Generators:
1. Is there a Free AI Animation Generator?
All of the AI anime art generators mentioned above, such as SoulGen, and PicSo, offer trial versions in which you can obtain free credits to create anime characters of your choice.
2. How Do AI Art Generators Work?
AI art generators are powered by machine learning algorithms. These algorithms are responsible for analyzing a massive amount of data from numerous sources, such as photographs, paintings, and art.
The working of an AI art generator mainly starts with pre-processing the input data and turning it into a mathematical representation that can be understood by the generator. Various techniques, such as neural networks and evolutionary algorithms, are then used to generate new artwork as per the prompts using the existing examples.
3. How To Use AI Anime Generator?
All of the tools follow similar steps. Take SoulGen as an example:
Launch the official website and visit the Generate option.
Sign in if you have already subscribed to a package or use the "Free Trial" option.
Enter the prompt as per your requirements and use the different pre-existing tags to make the results more accurate.
Select the number of outputs you want. You can also choose the option of an anime girl or real-girl image. Moreover, you can also upload a look-like image to obtain an animated picture.
Click on the Generate option to obtain the results and save them for later use.
Start to Make AI Generated Anime
It is evident that AI is changing the world in many ways. Both the personal and professional usage of AI art generators is expected to keep increasing in 2023 and beyond. The 7 best AI anime generators discussed in this blog post are all meant to help you create anime characters and AI art quickly and easily. You should definitely give them a try to fulfill your AI anime generation requirements.