Is Copilot the best AI companion out there? Help us find out by answering a couple of quick questions!
Every week a handful of games release on Xbox One and many elude owners of the console due to their timid marketing. Xbox Wire makes sure you know about them but can't provide gamers with recommendations. Additionally, their lists are usually incomplete. A lot of these titles are absolutely phenomenal and it's a shame that they aren't noticed. Here are some games coming out between August 7 and August 11 which you should check out. Some of the experiences are quite obvious while others may surprise you.
---
Sine Mora EX
Sine Mora EX is a side-scrolling shoot'em up that provides a unique challenge, where time is the ultimate factor. Mixing classic shooter sensibilities with contemporary presentation, Sine Mora EX is a gorgeous shoot'em up offering both a Story Mode that weaves an over-the-top tale and an Arcade Mode that provides deep, satisfying gameplay to challenge fans of the genre. With many ways to manipulate time, Sine Mora features over 50 weapon combinations to complete each beautiful stage that fits to the player's skills with scaling difficulty.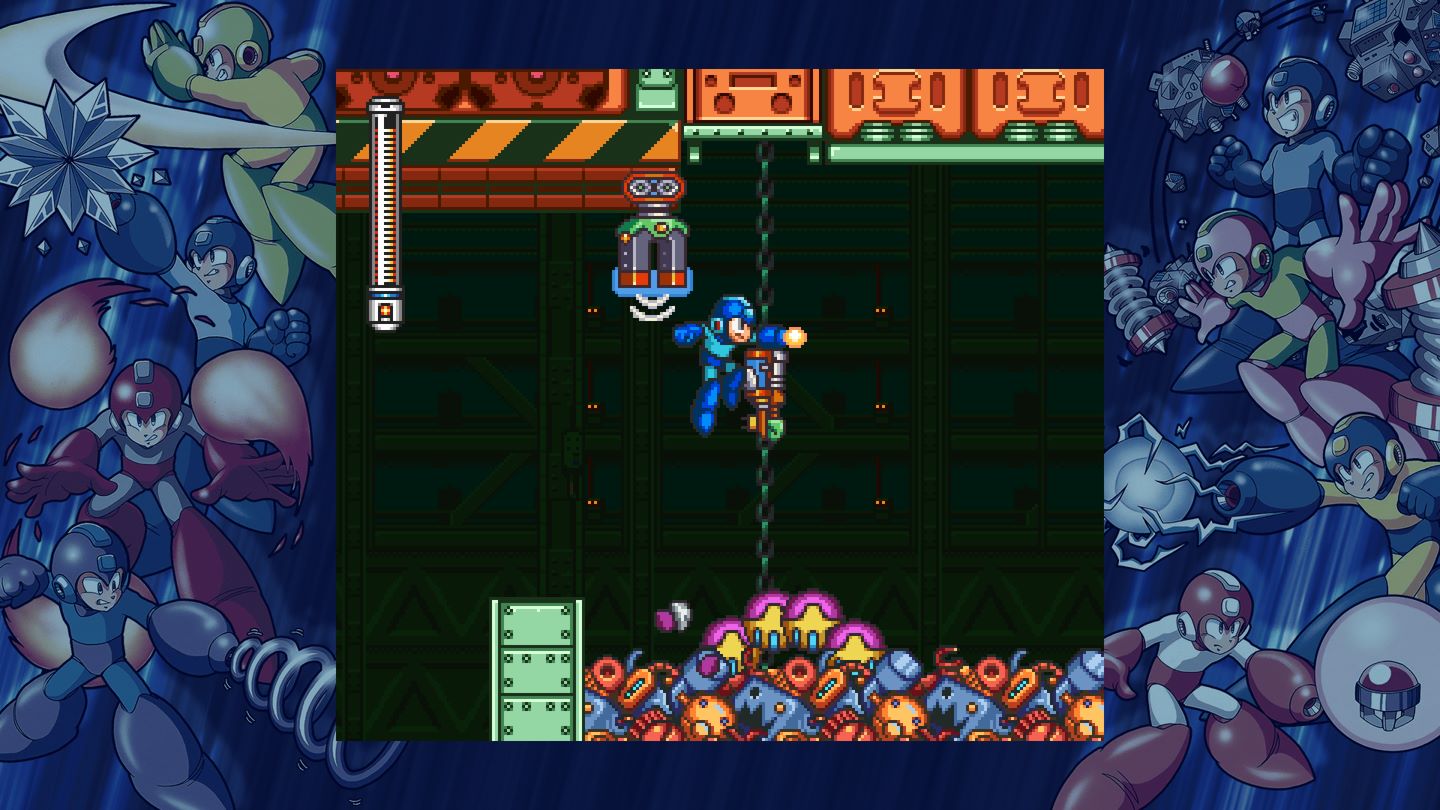 The Blue Bomber is back in this second collection of classic Capcom titles! Featuring faithful reproductions of Mega Man 7, Mega Man 8, Mega Man 9, and Mega Man 10, this collection spans the iconic series' evolution and retro revolution. Take on the nefarious Dr. Wily and his diverse Robot Masters in these timeless 8-bit, 16-bit, and 32-bit adventures! Mega Man Legacy Collection 2 is bursting with additional content, from time trials and remix challenges with online leaderboards, to a music player and an extensive gallery of rare illustrations. Also included are the additional modes originally released as add-ons for Mega Man 9 and Mega Man 10, featuring extra stages and playable characters. For anyone who wants a little extra help with these challenging classic platformers, you now have the option to reduce the amount of damage received.
Batman: The Enemy Within – The Telltale Series
In this latest chapter from the award-winning studio behind Batman – The Telltale Series, both Bruce Wayne and Batman will be forced into precarious new roles. The Riddler has returned to terrorize Gotham City, but his gruesome puzzles merely foreshadow an even greater crisis. With the arrival of a ruthless federal agent and the return of a still nascent Joker, Batman must navigate uneasy alliances while Bruce Wayne undertakes a perilous series of deceptions.
When the crew of the spaceship Endera is sucked into a black hole, it seems like the end. Fortunately, the ship crashes on Entity–an unidentified object resembling a planet. After the crash, the first member to wake up is the guy who makes coffee for the crew–you! There's no one around and your only ally is Auriel, the ship's computer's sarcastic AI. Together, you'll need to come up with a plan to fix the spaceship, save the others and become heroes of planet Earth by closing the black hole once and for all. It won't be an easy task, because the mysterious caves, lost cities, towering mountains and deep forests are full of tricky, gravity-defying puzzles and deadly traps.
Masquerada: Songs and Shadows
Set in a Renaissance-inspired city of magic, Masquerada is a single-player tactical role-playing game that involves elemental magic, gorgeous hand-drawn art, and a rich lore to let you sink into this fantasy world of intrigue and tragedy.
---
Apart from the games mentioned above, Xbox One is getting Jump, Step, Step. There might be other surprise releases in there too like the recent ACA NeoGeo Zed Blade. This week might not be as eventful as the last few put together, but it still includes some fun titles. All of these are great experiences Xbox One owners should try out.