Every week a handful of games release on Xbox One and many elude owners of the console due to their timid marketing. Xbox Wire makes sure you know about them but can't provide gamers with recommendations. Additionally, their lists are usually incomplete. A lot of these titles are absolutely phenomenal and it's a shame that they aren't noticed. Here are some games coming out between August 14 and August 18 which you should check out. Some of the experiences are quite obvious while others may surprise you.
---
Conan Exiles – Xbox Game Preview
You are an exile, outcast and downtrodden, sentenced to walk in a barbaric wasteland where the weak are crushed and only the strong can live. Here you must fight to survive, build, and dominate the world alone on your own server or with enemies and allies in online multiplayer. The game will launch exclusively for Xbox Game Preview on August 16.
Agents of Mayhem is an open-world, third-person action game from the team behind the Saints Row franchise! In Agents of Mayhem, you run a no-holds barred operation against a shadowy super-villain organization known only as Legion and their mysterious leader, the Morningstar. You play as a variety of Super Agents–each with their own distinct look, personality, weapons and skills. Explore the city of Seoul to rout out Legion operatives and their vile plans to take over the world.
Experience the ultimate celebration of past and future in Sonic Mania, an all-new 2D Sonic adventure running at a crisp 60 FPS with stunning HD retro-style graphics. Multiple playable characters give you the ability to go explosively fast as Sonic, soar as Tails, or power through tough obstacles with Knuckles' brute strength. You can relive the Sonic of the past with an exciting new twist on classic zones while fighting against new bosses and Dr. Eggman's evil robot army. Go head to-head with players in Competition Mode or play in Co-Op Mode with a friend. Sonic Mania was developed by Christian Whitehead, Headcannon and PagodaWest Games in collaboration with Sonic Team.
Observer
What would you do if your fears were hacked? The year is 2084. You are Daniel Lazarski, an elite neural detective known as an Observer, and part of a corporate-funded police unit whose purpose is to hack and invade suspects' minds. When you receive a mysterious message from your estranged son, a high-level engineer for the almighty Chiron Corporation, you journey to the seedy Class C slums of Krakow to investigate. As you hack into the minds of criminals and their victims to find clues, you are forced to relive their darkest fears. How far will you go to discover the truth? Developed by Bloober Team, the creators of Layers of Fear, Observer is a cyberpunk horror game meant for mature audiences. What you see will disturb you.
Minecraft: Story Mode – Giant Consequences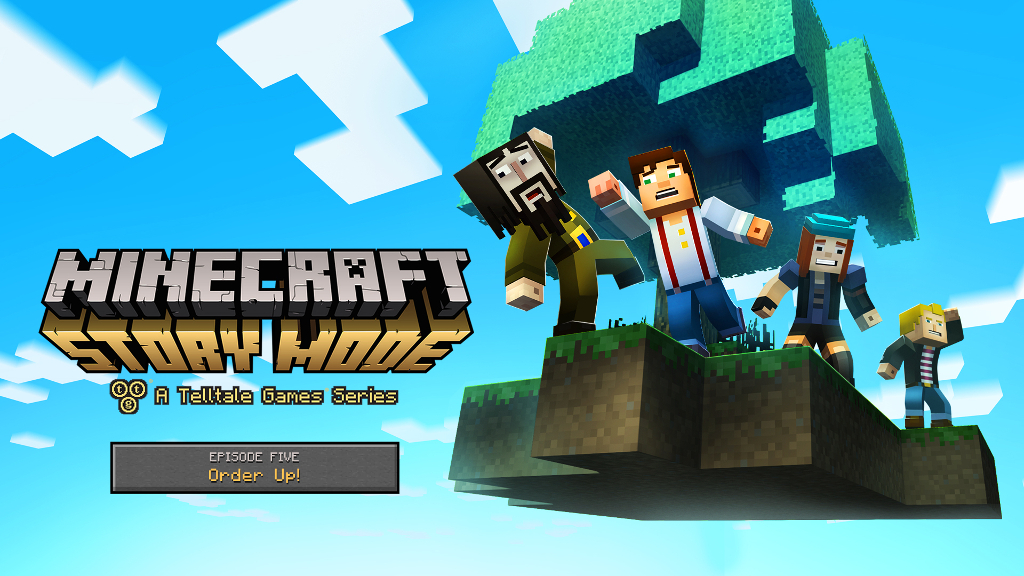 Jesse and the gang survived the Sea Temple, but they brought home a little more than they bargained for: a lost adventurer, a powerful device, and a colossal enemy capable of grinding Beacontown to dust. There may be more to this fearsome foe than meets the eye, but to find out, Jesse—together with a few trusty friends—must embark on another adventure, this time into the icy unknown.
---
Apart from the games mentioned above, Xbox One is getting shooter Circuit Breakers, medieval adventure The Pillars of the Earth, rhythm-based Thumper, and the We Happy Few: Life in Technicolor update. There might be other surprise releases in there too like the recent ACA NeoGeo The King of Fighters '96. This week might not be as eventful as the last few put together, but it still includes some fun titles. All of these are great experiences Xbox One owners should try out.