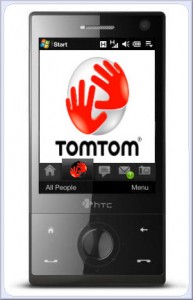 Tomtom 7 owners on the HTC Touch Diamond may have been frustrated when doing postcode searches that only the first 3 digits of the postcode is used, which is hardly useful for navigation purposes.
Tomtom has fortunately put up a patch for this vexing issue (which caused me all kinds of problems when on holiday in Wales). You can now download an updated set of postcode entries for TomTom 7.
Simply download the file from TomTom here, unzip it on your desktop and copy the corresponding zip file to the root of Internal Storage on your Diamond.
After this postcode navigation should work as it should (pity the fix was not around 4 weeks ago 🙁 )