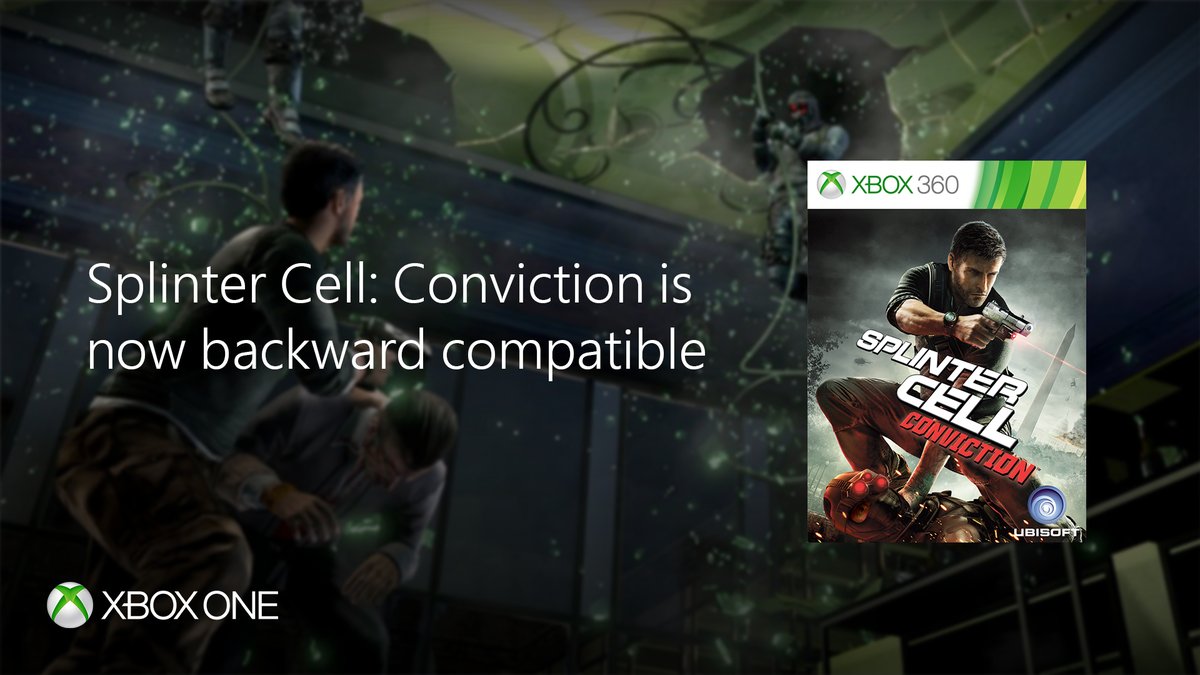 Larry Hryb has announced that Tom Clancy's Splinter Cell Conviction is joining the Xbox One backward compatibility program today. Usually announcements like this consist of more than one game, but this time it appears that just Splinter Cell Conviction is in the cards for the program today. We'll update this post should any more games be announced as backward compatible within the coming hours.
Splinter Cell Conviction is the first in the Splinter Cell series to become backward compatible. The only other Tom Clancy games that are in the program right now are Rainbow Six Vegas 1 and 2. Splinter Cell Conviction originally released in 2010. It puts players in the shoes of Sam Fisher, a man looking into the circumstances surrounding his daughter's death. As he begins to learn that her death wasn't accidental, he's forced to deal with new threats that pop up.
As part of Ubisoft's sale going on right now on Xbox, Splinter Cell Conviction is 50% off. You can find a list of every Ubisoft game on sale here.
For a full list of backward compatible titles, click here. We'll be sure to keep you updated when more backward compatible games are announced in the future.