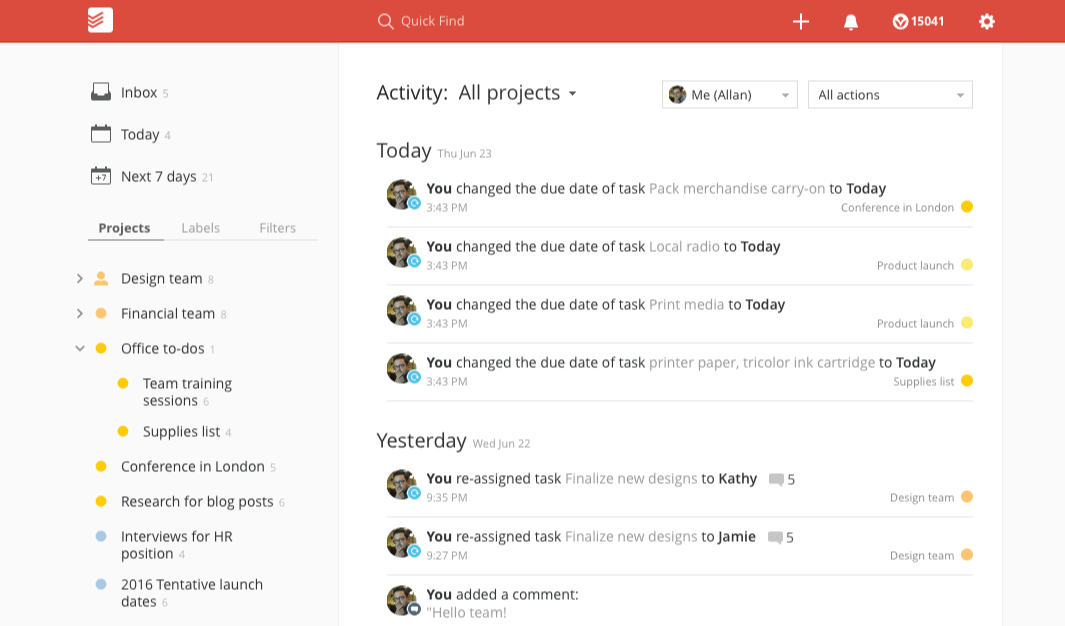 Todoist today announced a range of new features coming to its Business service which will improve collaboration. The company is improving the Activity feature for businesses, which will now display all activities from your entire team in one place, which is really handy if you want to stay up to date with all the work your team is doing. In addition to this, Todoist has also announced Project Comments for its business users, which will allow all of the team members to comment on a project at one place — you can talk about the project, make announcements, or share files with the entire team using the feature.
In addition to this, Todoist is also tweaking its Quick Add feature for reminders. With the improved Quick Add, Todoist Business users can easily assign a task to a member of the team on their Windows 10 device just by using the "+" shortcut (e.g. "Add support for inline videos to the MSPU app +Michael").
The company has announced some other new features for Todoist Business today, including Smarter Notifications and simplified project invites, which will be coming to Windows 10 soon. In fact, the head of Todoist's Windows department, Jan Kratochvil told me that the company is working hard to have feature parity on the business features in Todoist for Windows 10. Additionally, the company also told us that they're currently looking for a UWP developer to work on the Windows 10 team alongside Kratochvil – if you think you are an experienced developer, make sure to let us know in the comment section below.
The latest Todoist features for businesses are currently rolling out for the Windows 10 app. The update should be available in a few hours, and you'll be able to get it from the link below.