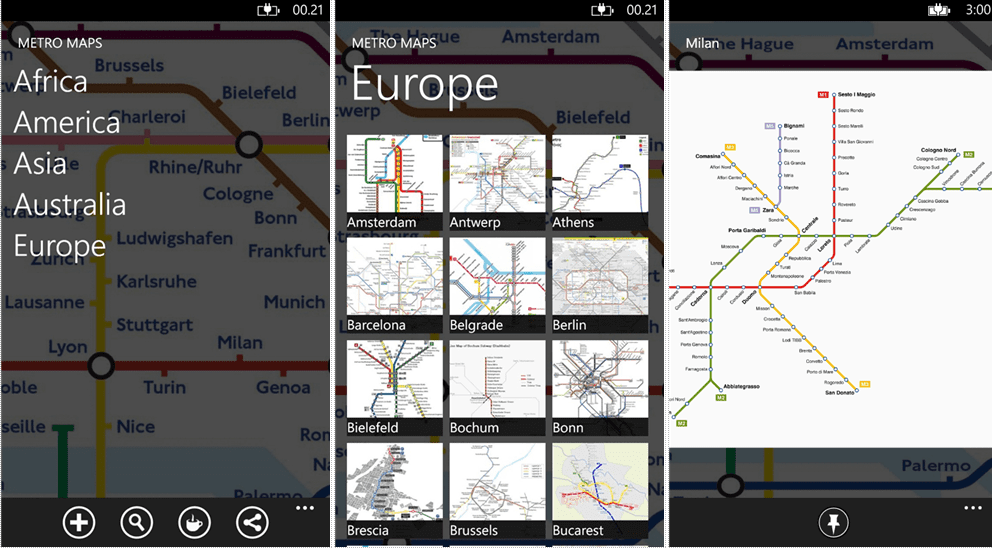 Today's MyAppFree app is Metro Maps, an app which provides off-line maps for a large number of public transport systems all around the world with a database which is constantly updated.
The app features vector maps with infinite resolution, has a search feature and supports a wide live tile.
Metro Maps is normally $0.99, but for a limited time can be downloaded free from the Windows Phone Store here.