Windows Phone doesn't sell on the high-end, it runs well on low-end specs and so it doesn't need to. While I like sour grapes as much as the next person, they don't always go with every meal. This often trotted out trope is an example of sour grapes.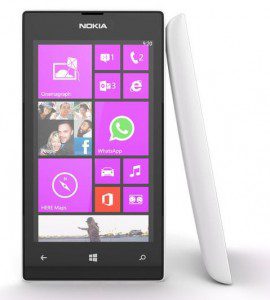 Take for instance, the example of high-end Windows Phones not selling. It would be a miracle if they did, given that all Windows Phone OEMS go through such lengths to make them unavailable for purchase. In the US, the main market for software developers right now and the tech blogosphere Windows Phone has hit a wall of stupid carrier limits which limit availability. The Lumia 1020 was, if I recall correctly AT&T exclusive in the US. The Icon was Verizon exclusive, as was the Ativ SE in the US. The phones that tend to be widely available tend to be numbers like the Lumia 520 and the Lumia 630, which would me more likely to be sold to people who have limited purchasing power and may not be interested in the bleeding edge. Let me be generous and place this number at 50 percent of US sales
.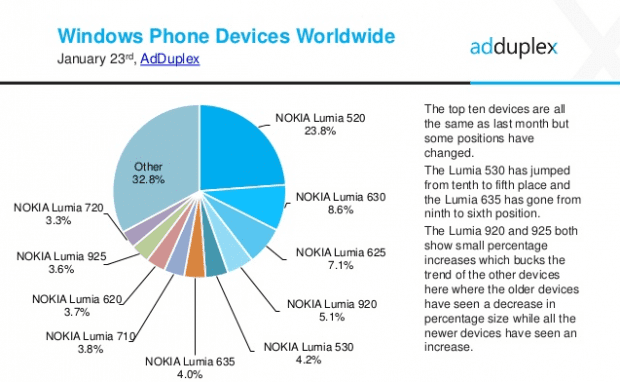 So we have half of a 3 percent marketshare being essentially useless for developers. Any one here a Chase or Bank of America customer? Here's the simple math on why you probably won't be getting an app anytime soon. Even if everyone in the US who used Windows Phones all used one bank, there would be only 50% by American averages that would care about such apps. Now if we split that number by the number of major banks and even further by the number of people WH would be likely to use such apps, then we end up with such a miniscule percentage that Windows Phone is not worth developing for. It may be sad, but its reality. If you aim your devices to people who don't value them, then you receive no value in return. On the other hand, India values low prices and thus Windows Phones sell relatively well there and there are a lot of local apps and banking apps present. Here in the UK almost all banks have an app for Windows Phone (off the top of my head, I can only think of Santander that doesn't). This is due to a good balance of high and midrange devices along with a healthy market share level. We've gotten all the high-end Lumias so far. Heck Barclays took out two pages in the newspaper to announce its Windows Phone app and our carriers have dedicated Windows Phone pages. High-end devices are important. They're what people develop for. And as flagship devices, they tend to demonstrate what one can expect from the lower-devices in a diminished state. More importantly, they show that people actually "want" your stuff as opposed to buying it because it was there. If you want something you're given, you're more likely to justify any flaws away than not. If you don't, you're more likely to accentuate the flaws until the device becomes the worst in your eyes. Now that I've explained why high-end devices are important, here's why the 920 is important. Years after release, its sold more than every Samsung, Huawei, HTC and those 20 other OEM devices. Think about that. The 920's been out of production for so long, yet it still has enough staying power to stay in the top 10 of the Windows Phone devices. And if we combine all its variants, it takes 10 percent of the Windows Phone market share. What's so special about it? I would say the phone itself  was special. When I first got into Windows Phone it was the Lumia 920 that caught my attention. It had an eye-catching design, a great screen and camera (for the time)and came in just about every colour imaginable. It was a hero phone, you could point to it and say, that was the Lumia to buy.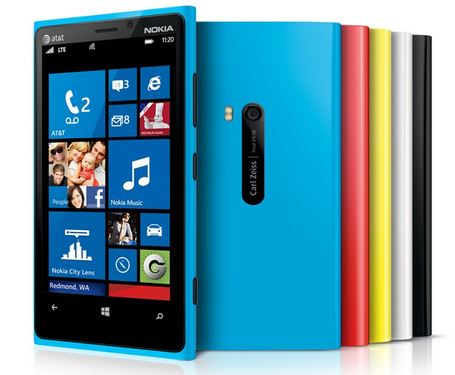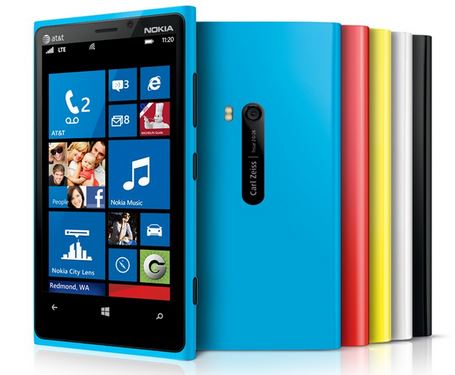 It was succeeded by the 930, a phone who's only claim to fame so far is being entirely adequate in its adequateness. To quote a famous book, it is neither warm nor cold – merely lukewarm.  The other two phones that sort of succeed it, the 730 in design and the 830 in camera experience are midrange. In that sense, there is no true Windows Phone superphone. While the x20 era had the 920 as a super phone, the x30 era has a checklist of which features you're willing to lose as you upgrade. If you want the lightest, you lose a cool camera. If you want the thinnest, you gain weight and lose screen quality. If you want the best camera and speed, you lose flexibility in memory and a downgrade in features here and there. What Microsoft needs is not merely a flagship that matches the current flagships, but one that takes the best from every phone in its Lumia line and is designed to meld with Windows 10. Now, they are already quit possibly doing this, but in the meantime, we have no devices for the next six months at the most. The lemons have been picked but there's still time to make some sweet sweet market share lemonade. The answer is marketing. Market the 730, 830 and 930 like you're marketing flagships and  highlight the best qualities of each like they are all the best thing since sliced bread. Is the 930 too thick? "We made it nice and sturdy so even the most careless and you won't make it break." Does the 830 have a weaker processor and s than either the 735 and 930? "We made the perfect combination of processor speed and screen choices to make sure you get the best quality screen while preserving battery life". On the 735 you can put a trigger warning. "Warning, this phone does not respect low-light situations and is so light it gives legal highs." Don't have snapchat? "With Skype Qik you can make videos and gifs and send to your friends."  And these phones need to be available everywhere, in viable quantities. If the carriers don't want in in America then maybe sell them at the Microsoft store. And maybe, just maybe, instead of pumping out $10 devices that no one really wants, we can get growth in the areas that really matter. The worst thing Microsoft can do right now is to be invisible in the high-mid range. Especially the high-end. In 6 months, if Microsoft's new flagship does not directly compete with the iPhone 6s on specs and experience. Then many people would be disappointed and the dreaded word "soon" will make its appearance.