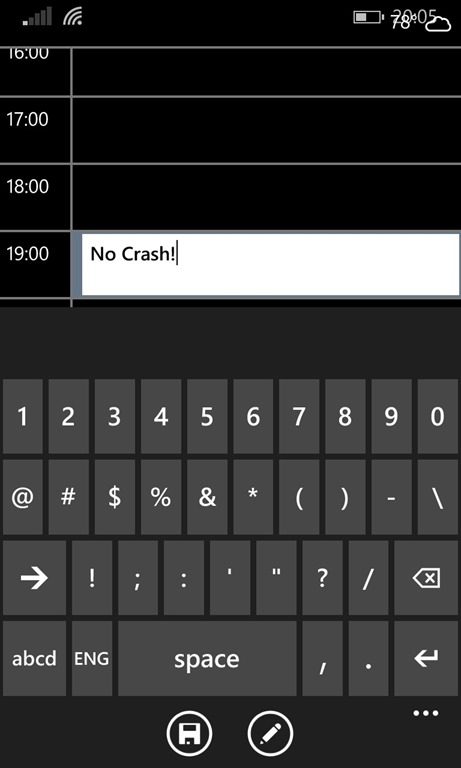 By now millions of Windows Phone 8.1 owners would have had their calendar app automatically update to a new, faster and buggier version which crashes whenever you want to add an appointment.
Until Microsoft pushes out a fix (which cant be long) here is a simple work-around which does not involve downloading a new calendar app.
To enter an appointment, merely switch to Day view, then tap in the right time slot, at which point you should be able to type in the item directly.
While the bug is annoying, it does draw our attention to the fact that many stock apps are independently updatable, meaning unlike on WP8 we should see the app evolve over the course of year, and these bugs are just the price we pay for that feature.
Tip via Travis Lowdermilk