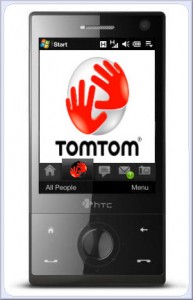 No-one's car looks like an arrow, yet when looking at the satellite navigation screen on TomTom one would be forgiven for thinking so.
Fortunately TomTom provides a way to change that, but unfortunately does not provide the actual files to make it possible. The solution – download this folder, unzip and copy the Art directory to \storage\program files
avigator (or \program files
avigator if you installed to main memory).
Then, in Tomtom, go to Settings, Change Preferences, Change Car Symbol and bob's your uncle. See the video below for the effect.
Credit:gioiellino at XDA-Developers for providing the Art files.