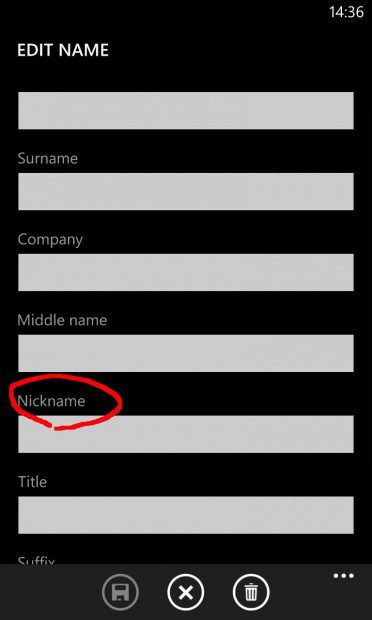 Here is a tasty tip courtesy of Reddit.com.  We all have friends and family with names Microsoft's voice recognition in Windows Phone regularly trips over.
It turns out you can give them a unique and easy to pronounce nick name and use that instead for both voice dialling and text dictation.
Simply go to the People Hub, edit the contact by tapping on the pencil, tap on Name to edit it, and add your special nick name.
Ive tried it, and it works like a charm, meaning I can say goodbye to my voice dialling woes.