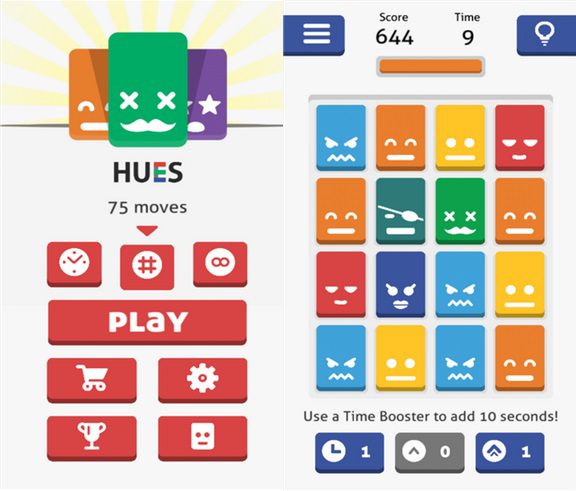 Hues is puzzle/card game inspired by the popular games Threes  and 2048. The basic game play is like you have to join cards of the same color and earn points and unlock more hues. The game was originally launched in Blackberry platform earlier this year.
Game Description:
Hues is our take on this new age of puzzle games, enhanced with power ups and different gameplay modes. Each mode offers a unique style of play. Using colors we were enable to bring out a more intuitive gameplay.

Features-
– Intuitive swipe to slide input (Also QWERTY input for the Q devices)
– 3 game modes: Timed Mode, Moves Mode, and Endless mode.
– Power-ups – Increase time, increase moves, level up your Hues!
– Adaptive GUI! Watch the GUI change as you unlock more Hues!
– View hilarious character descriptions and details in 'The Clan'
– Leaderboards System
– Tweet scores
– Coin Shop
Download it here from Windows Phone Store for free.