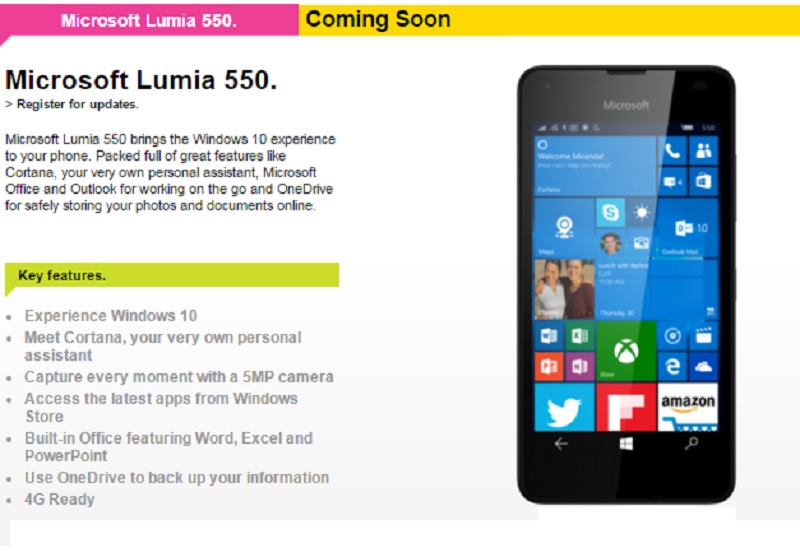 UK carrier Three has announced that they will be offering the Lumia 550 in their stores. The handset has just arrived on their Coming Soon page, with prospective customers able to register their interest.
The handset features a 4.7 inch HD screen, 1 GB RAM, 1.1 Ghz Snapdragon 210 processor, 5 megapixel rear and 2 megapixel front facing camera, 8 GB storage with microSD card expansion, 2100 mAh battery and is LTE enabled.
The smartphone should retail for around £100 and arrive some time in January 2016.
Register your interest at Three UK here.