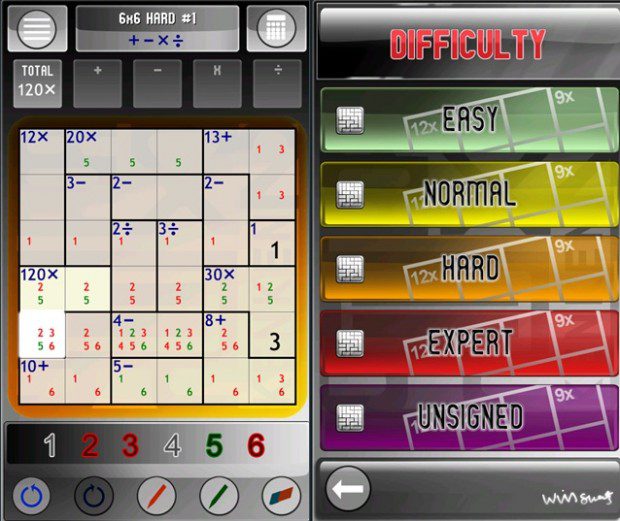 KenKen from Capcom is now available in Windows Phone Store as this week's Xbox Windows Phone title. The game costs $4.99 with free trial available.
Game Description:
Easy to learn and difficult to master, KENKEN takes the typical number puzzle to the next level with a fun and challenging analytical element. The latest edition of the popular game features a streamlined interface, tons of new puzzles and a tutorial by puzzle master Will Shortz.

In KENKEN players unravel the puzzle by entering the correct number within a 3 x 3 to 9 x 9 sized grid. Like Sudoku, each number can only be used once per row. However, KENKEN Pro ups-the-ante by incorporating basic math functions into the solution. So, while each number can only be used once per row, it must also equate to the numerical value of its respective cage.

If it sounds difficult, it's not. KENKEN is featured in the New York Times and published in more than 70 other periodicals around the world. The game is also a popular math teaching tool for educators worldwide.

Features:
• Packed with brain-straining KENKEN puzzles approved by game's inventor, Tetsuya Miyamoto.
• A vast array of difficulties and puzzle sizes ranging from 3×3 to 9×9.
• Weekly challenge puzzles with online leaderboard.
• Post achievements directly to Facebook.
• Video tutorial by puzzle master Will Shortz.
Download it here from Windows Phone Store.