This week's list of Windows Mobile podcasts

Firstly, the weekly MSMobiles Podcast, featuring the ever frisky Edward having a chat with Mickey from The Cellphone Junkie, Alli from JustAnotherGeekSite.com, and Chris from Mobile Tech Addicts.

[audio:http://x.msmobiles.com/portal/podcasts/msmobiles_com_265.mp3]

Back from a lengthy hiatus, the Modaco Podcast with Paul and Monolithix

[audio:http://donald.modaco.com/podcast/twentytwo.mp3]

The WMExperts Podcast, featuring Dieter and Malatesta.

[audio:http://media.libsyn.com/media/wmexperts/wmepc44.mp3]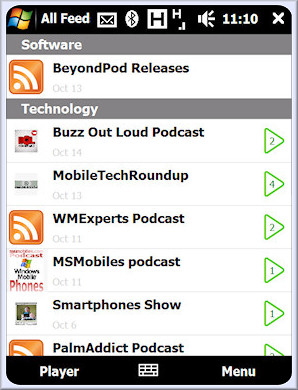 Lastly, marginally about Windows Mobile, David Ciccone's Mobility Today podcast.

[audio:http://mobilitytoday.com/archives/mobilitytoday_podcast_139.mp3]

If you know of any other Windows Mobile-orientated podcasts please drop us a note in the comments section.

WMPoweruser recommends BeyondPod for on-device podcast downloading and listening.