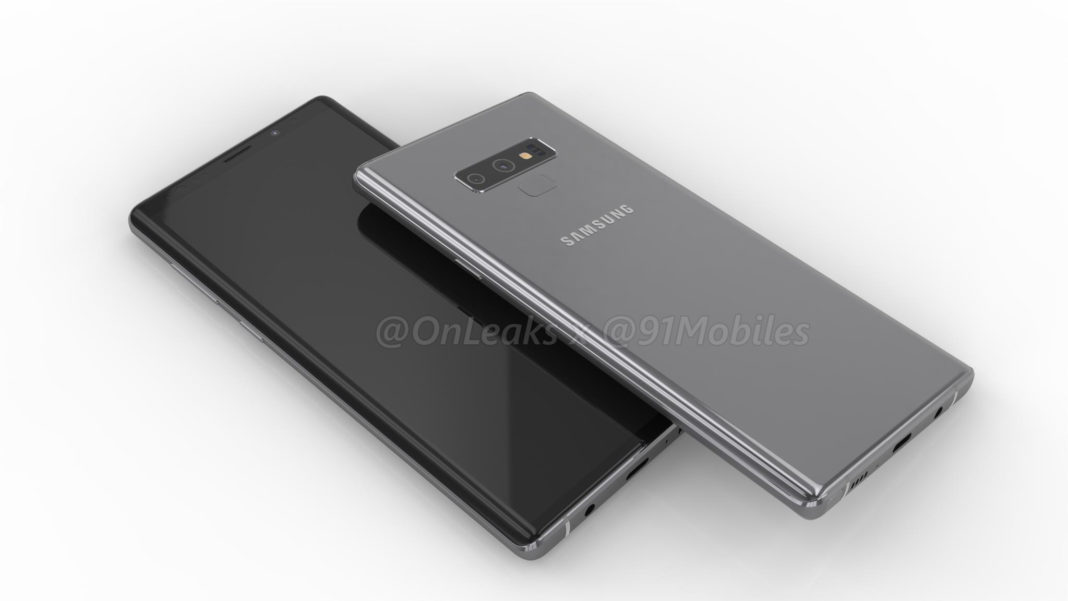 The Samsung Galaxy Note 9 will be the Android flagship of the second half of 2018, and while the device is rumoured to be only a minor tweak to that of the Samsung Galaxy Note 8, until the device is released we cant really be sure.
That is, of course, unless you have access to the factory CAD measurements and are able to turn them into a render, as OnLeaks has been able to do for 911Mobiles.
The result is the image above, of a sleek 6.3 inch 161.9 x 76.3 mm smartphone that is only 8.8 mm thick. According to the CAD data, most of the device will be the same as the Samsung Galaxy Note 8, but the back will have a much different look, mainly due to the fingerprint scanner moving below the camera module, which should mean an end to smudged lenses.
Other specs are not confirmed from the data, but the handset is expected to have a screen with an 18.5:9 aspect ratio with QHD+ resolution, powered by a Samsung Exynos 9810 or upgraded Qualcomm Snapdragon 845 SoC, depending upon the region, with 6 gigs of RAM and up to 256GB storage, with a 3,850mAh battery.
Recent rumours suggest the upgraded camera will be the star of the show, just like the Samsung Galaxy S9, likely with the same dual aperture camera.
See the device in 3D below.
Samsung is expected to announce the handset at their Unpacked event on the 9th August 2018.