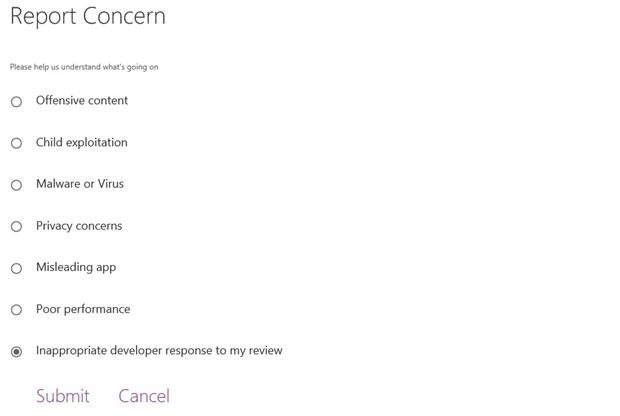 Developers can be a righteous and finicky lot, as we recently discovered, and it is likely if they are given the ability to respond to bad reviews in the Windows Phone Store a percentage of them are not going to be very rational.
It seems sensible then that if Microsoft was going to given them the ability to do so, as is hinted by the new bullet point in the Report Concerns page of the Windows Phone Store, that users will be able to alert Microsoft if they get a bit too ranty.
Of course the ability to respond to a review may also be used to request more bug fix information or provide support if something went wrong, or gather endorsement if the review is glowing.
Do our readers letting developers respond to reviews is a desirable feature? Let us know below.
Via WPDaily