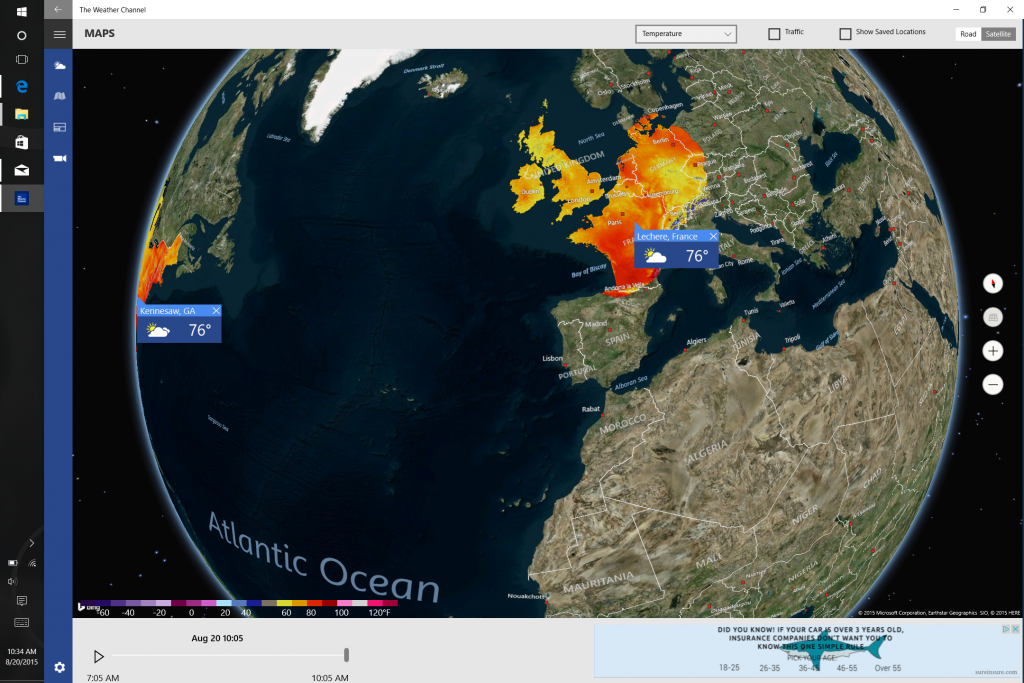 The official Weather Channel app got updated yesterday and it is now an universal Windows app. Using the Weather Channel App, Windows 10 users receive customizable push alerts for severe weather, breaking news, lightning strikes, upcoming rain, and pollen counts. Users can also personalize their screen with new live tiles to stay current on local weather, or track conditions in favorite locations.  Additionally, advanced radar options and Cortana support are new to the app, making it more user-friendly than ever before. Finally, users can now track any changes to their flights through the app's airport weather impact updates.
Update it from Windows Store.
Developer: The Weather Channel.