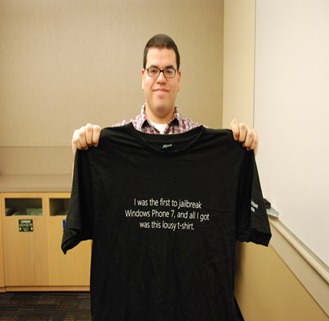 Rafael Rivera, from the ChevronWP7 team, spoke in an exclusive interview on the Windows Phone Developer Podcast this week.
In the interview, he details how he discovered the Yahoo! data leak in Windows Phone 7.
The Windows Phone Developer Podcast is a weekly show produced by developers for developers. It's hosts Ryan and Travis Lowdermilk not only interview developers, but also cover Windows Phone news, and discuss latest applications in the Marketplace.
You can find Windows Phone Dev podcast in the Zune Marketplace, on twitter @wpdevpodcast and on the web at wpdevpodcast.com.