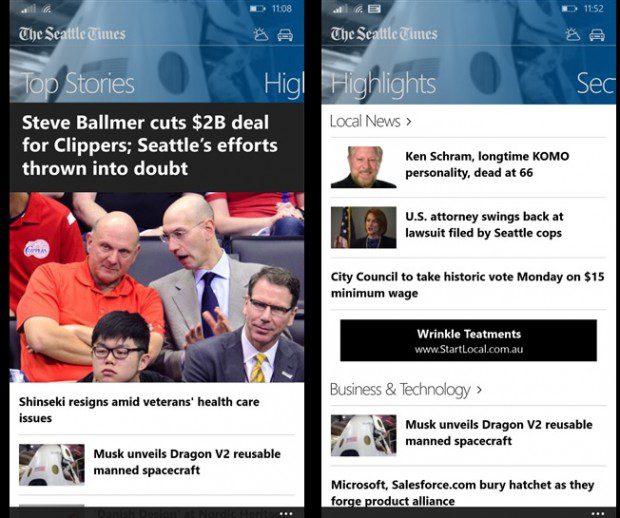 The Seattle Times news app is now available for download from Windows Store. It offers the latest news and insightful, Pulitzer Prize-winning journalism, and more. Stay up-to-date on local news, weather, sports, traffic, photo galleries and more, all in a format optimized for quick reading on whichever Windows device you're using. Customize your view so you see just the news sections that most interest you.
App Features:
* Get the latest news from The Seattle Times whenever you want it
* Pin your favorite sections to your Start screen and get updated, customized headlines as live tiles
* Browse The Seattle Times' award-winning photojournalism in device-optimized photo galleries
* Easily share Seattle Times content with your friends and family
* Customize your reading options by choosing your preferred font size within articles
* Got a news tip for us? Contact us through the Settings charm
Download it here from Windows Phone Store for free.