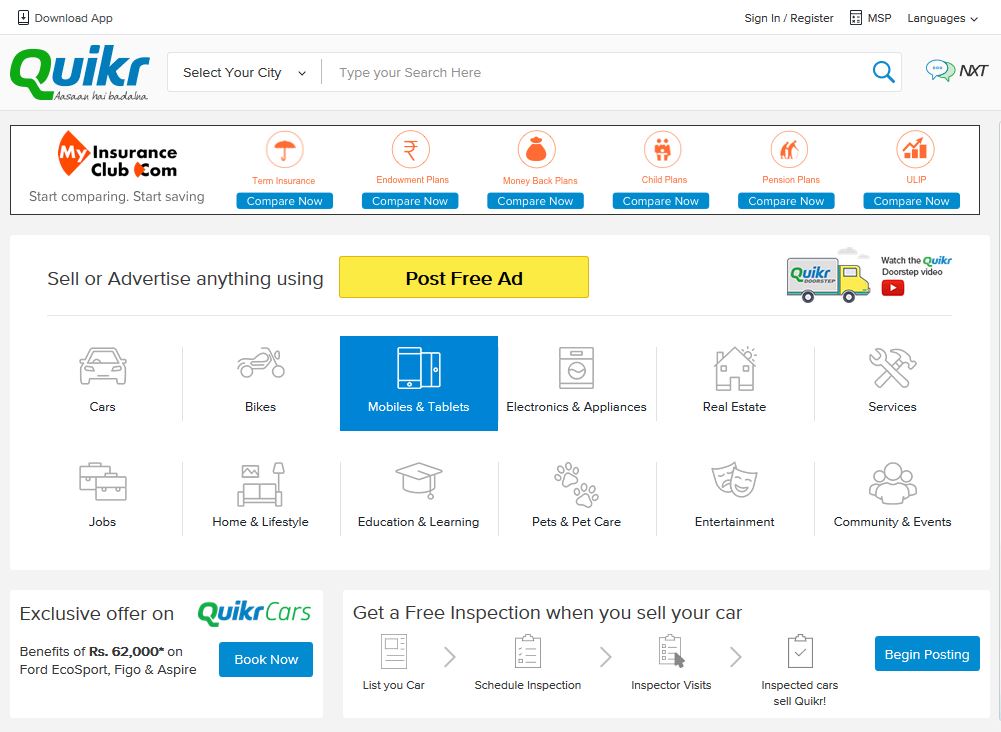 The official Quikr app just got updated in Windows Store with couple of new things. This update brings support for Similar Ads and it now offers options of nearby localities when posting an ad.
You can use Quikr to buy or sell cars, real estate, furniture, flats, mobiles, electronics and more. Quikr has also helped people find their perfect job, flatmates, tutors, and all kinds of local service providers such as carpenters, drivers, etc. Posting an ad to sell anything is easy and free! Just take a picture of your product, provide an attractive title, a short description & price, and you are ready to receive inquiries from buyers immediately.
Change log:
Introducing Similar Ads, now find what you are looking for Quikr!
Posting ad made easier with options of nearby localities.
Download the update here from Windows Store.
Developer: Quikr India Private Limited