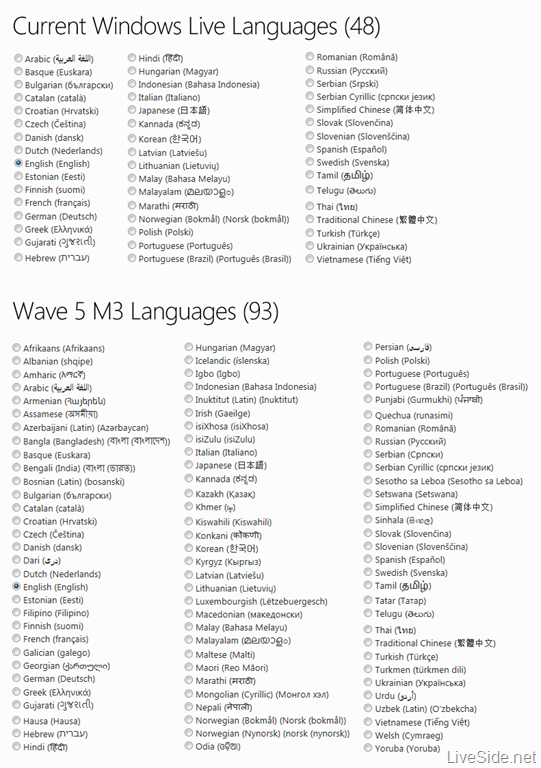 The next version of Windows Live, which is becoming an integral part of Windows 8 and of course also Windows Phone, is nearly doubling the number of languages it supports.
Microsoft has announced the new version will support an extra 45 languages, bringing the total up to 93.
LiveSide have posted this screen shot above detailing the new languages added.  Windows Phone Tango is said to support 120 languages in total, meaning internationalization, important for expanding into increasingly important emerging markets, is becoming a serious priority at Microsoft.
Read more at LiveSide.net here.