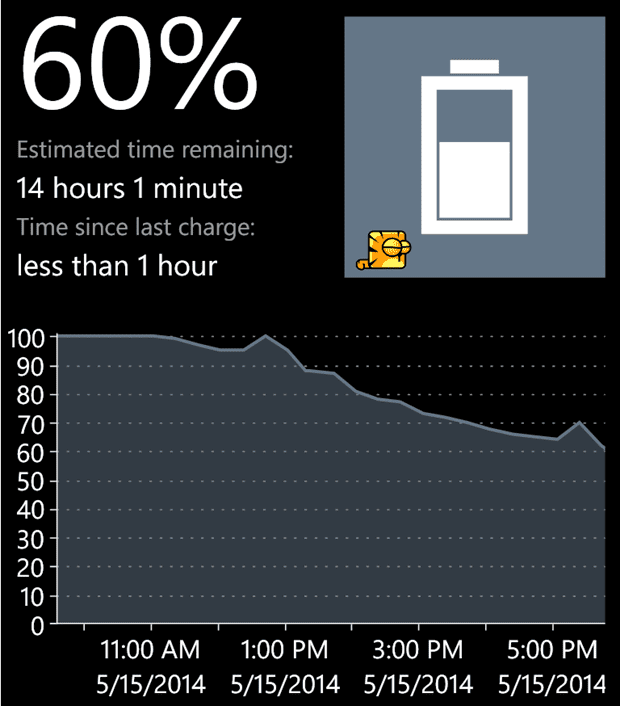 I have complained pretty loudly about my issues with battery life with the Windows Phone 8.1 Developer Preview.
Microsoft has yesterday updated the software, supposedly in response to feedback, with the changes directed largely at bug fixes and battery life improvements.
I can now report, at least in my own experience, that my issues with Cortana and battery life on WP8.1 and my NL 920 are over.
In my simple test, over the course of the work day, battery charge dropped smoothly and slowly, and the handset finished a a 10 hour work day with more than 60% charge left, despite streaming a 45 minute video podcast and only having a few brief periods on a Qi charger, and also having a location-based reminder via Cortana.
Have our readers who updated their operating system had the same experience? Let us know below.