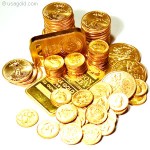 In a recent job posting on Microsoft's website, they speak about making available Mobile Operator Payment Method.
 AT&T, the second largest phone company in the USA and Microsoft have teamed up to make buying apps on your phone a whole lot easier. If you have used any other non-operator app store on any smartphone OS you will notice that there is no option for paying on your phone bill, which means for the iPhone for example Apple needs to have your credit card and on the Blackberry a Paypal account, which everyone does not have.
If established it will be a first and it should boost sales of apps and also bring in new developers in to the game. I hope this goes through and comes to other major carries soon, as it will significantly lower the barrier of entry for buying apps.
Mr. J
Test Architect/Lead-MCP Teleco(705870 -External) Job
Date: Oct 27, 2009
Job Category: Software Engineering: Test
Location: Israel, Herzelia
Division: Entertainment & Devices Division

Overview

The Microsoft ILDC Telecom team is paving the way for Microsoft's mobile services to offer highly integrated and innovative services that leverage mobile operators' network assets and capabilities.

The Mobile Commerce Platform (MCP) group develops a new payment instrument for Microsoft's mobile services, enabling users to pay for content using their mobile operator's account, opposed to other payment methods such as credit card. In addition, our platform plays a vital role in a complex ecosystem comprising multiple product groups that provide capabilities for managing revenue reconciliation and revenue share management with multiple operators worldwide.

Our charter is to expand our platform reach and operators coverage, and leverage the group's telecom expertise to streamline mobile operator integration processes, and enable new and innovative commerce scenarios for the mobile application ecosystem.

We have recently launched our service together with Windows Mobile 6.5 Marketplace and AT&T, which positioned Microsoft as the first Marketplace provider with MO billing (mobile operator) capabilities.

Our work involves high degree of cross-group collaboration with multiple product groups within MCB, including PMX, Zune and Windows Mobile 7.

The Role
MCP is looking for a senior Test Architect/Test Lead role to own the overall product quality. As such, suitable candidate will be accountable for all test planning and strategy, testing environment architecture, processes and procedures, internal and external partner integrations.