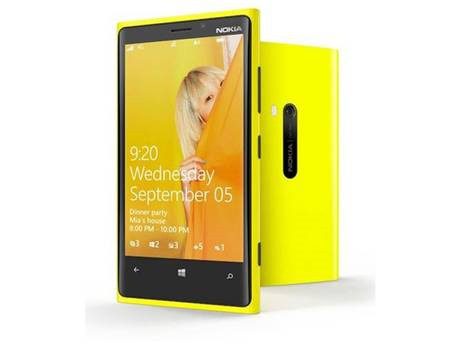 We've had the Daily Mail endorsing the Nokia Lumia 920, and now from the opposite side of the political spectrum we have UK publication The Independent doing the same.
In their review they call the phone "a big but handsome beast that's stuffed to bursting with features" that "has a lot going on" with a "tremendous screen" that was "a good fit in the hand".
They appreciated features such as the wireless charging and NFC and given the current cold spell, were particularly happy with the supersensitive touch screen.
The also called the camera "exceptionally good" and appreciated the included apps such as Nokia Drive and City Lens.
They concluded:
No wonder this phone is so big, there's a lot in it. Some hands really will find it too big or too heavy, but it offers a tremendous user experience. This is arguably the best smartphone Nokia has built, and probably the most advanced phone available. It mixes solid reliability with moments of surprise and delight.
Read their full review here.
With the device gathering an increasing number of plaudits, how long before it is generally recognized, not just by media, but also by the general population, as one of the best handsets on the market?