.  "Just like an extra day of PDC, dedicated to Silverlight" is how Microsoft is billing a newly announced Silverlight Firestarter event complete with keynote by Microsoft Corporate Vice President Scott Guthrie entitled "The Future of Silverlight Starts Now";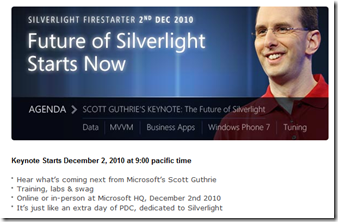 Read more at our partner LiveSide.net here.
Commenting has been disabled on this article by the moderators. If you want to discuss about this article, head over to this link.