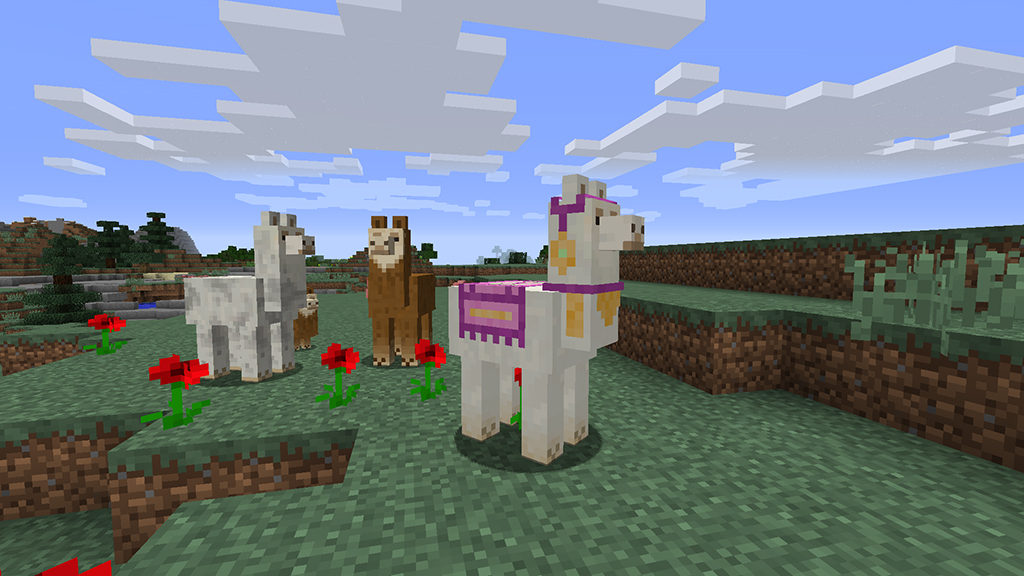 At MINECON last week, Mojang announced the next major update for Minecraft PC and Mac Edition dubbed "The Exploration Update". Minecraft Snapshot 16w39a which includes this update is now available for download.
The Exploration Update includes the new Illagers – a new bunch of mobs who inhabit Woodland Mansions. They're a mean lot who attack intruders with deadly magic and summon mischievous flying imps called Vexes. You can also buy maps from village Cartographers which will lead you to Ocean Monuments and Woodland Mansions.
The Exploration Update also brings the Shulker Box, an inventory-expanding chest originating from The End itself. This box's primary property is to keep items inside of itself even when the box is knocked down. This behavior is something that contraption tinkerers should find useful as well, as it enables large amounts of items to be transported in a predictable manner.

Speaking of transporting items, Minecraft now hosts llamas! The llamas live in the mountains and can be equipped with chests to carry items for you. Well-mannered as they are, they will also politely form caravans whenever you lead one in your travels.
Other things included in this update,
Added cursed enchantments
Added the Observer block
Added escape portals in The End
Added the Shulker Shell and Shulker Box
Added exploration maps
Added the Woodland Mansion
Added Illagers, and the Vex
Added Llamas
New command: /locate
Removed Herobrine
To get snapshots, open your launcher and press the "New Profile" button. Call it "snapshots" and check the box saying "Enable experimental development snapshots" and save.