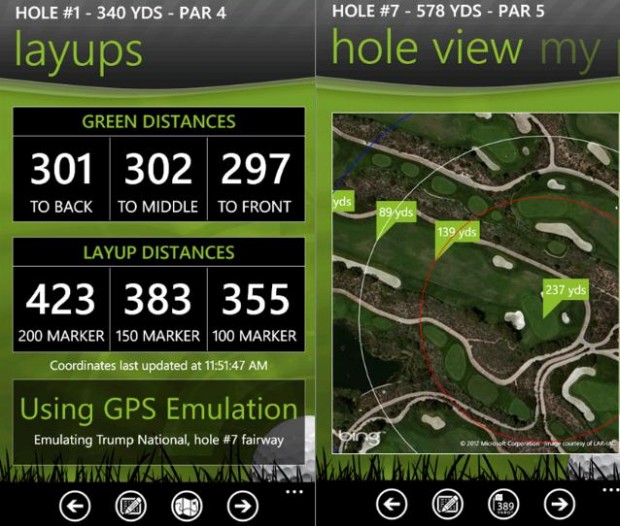 Nokia in partnership with Vertisan has released an exclusive app The Caddie + for Lumia Windows Phone devices. There is already a free version of the same app in Windows Phone Marketplace, but this new version has some Nokia exclusive features as listed below,
 GolfScope: A patened augmented reality visualization of other golfers on the course as well as your buddies and their friends.
 Lumia themes: Cyan, magenta, Nokia Blue, white and black app themes to match colored shell of your Lumia. It's always classy to match and never good to clash.
Tournament Scoring: Playing a scramble, best ball, or skins? The Caddie will keep track without screwing up your stats and handicap.
Live Scoring: Want to share your round in real-time with your buddies or the rest of the world? We've got you covered as well.
Download it here from your Nokia Lumia Windows Phone device.
via: wpcentral