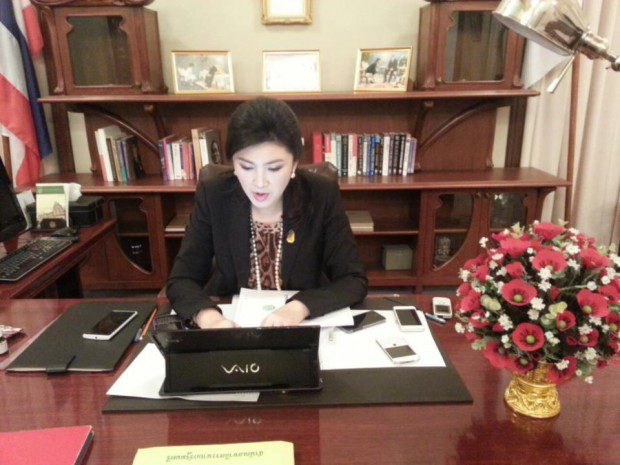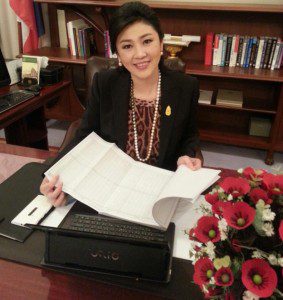 Yingluck Shinawatra, the current female Prime Minister of Thailand, posted behind-the-scene photos of her office at government house on her personal Facebook account.
The photos show many of her mobile devices (including the Sony VAIO hybrid Windows 8 tablet). Among the phones lie on her work desk, there is a white Nokia Lumia 920 as well.
At least we know one country leader who chooses Windows Phone.
For one who wants to see more, you can find more photos on her Facebook album.